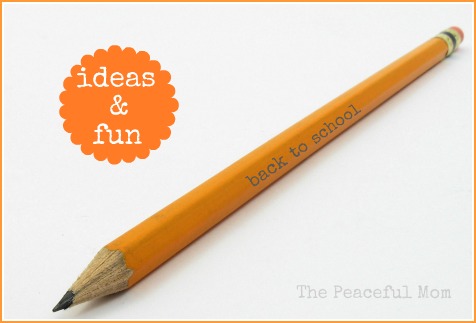 Editor's Note: Whether you are a public school or home school mom, organizing your middle schooler can be one of the toughest parts of your job.
Today's Post by Contributor Lisa Woodruff from Organize 365 can help you do just that!
________________________________
My Organization Story
When my children were younger, I used every ounce of organization I had to corral their plastic toy mountains and squeeze any productivity I could out of my highly hands-on parenting days.
Now, as a mother of 2 middle school children, my organizational skills are fully focused on paper management, planning for my kids' futures and organizing our days.
Like Kimberlee, my children have some additional needs. My kids require additional educational planning, 3 hours a day of driving, doctor's appointments and LOTS of paperwork!
In addition to all my motherly duties, I have a husband to love, household to run and a business we desperately need to be profitable! Here are some tips to help you get more productivity out of your middle school household!
Organizing the Middle School Child
Many children today have attention issues. I so enjoyed teaching middle school! Watching a child grow into their own identity was amazing.
However, along with that amazing transformation came a sense of disorder. Even the most organized child can buckle under the growing academic and social demands of middle school. Even in schools with laptop programs, paper is a necessary evil that must be tamed.
If your child struggles with organization, the best paper organization method is to use ONE large binder with divider tabs. The bigger the binder, the better. I always set my child's up in order of their class periods throughout the day. EVERY paper goes in the binder. Loose papers are chaos for children.
If possible, put the child's planner, school schedule, sports schedule and calendar all in the ONE binder.
Organizing the Middle School Household
Not only do you need to keep your child organized at school, you also need to help them organize home life. These tips can help you get started.
#1 Use Lists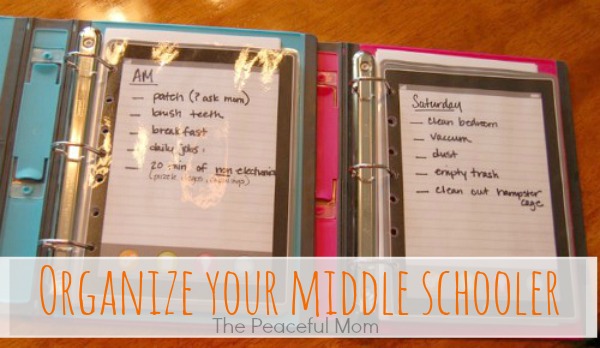 My kids don't like it, but we have checklists. Their desire for independence and my desire for hygiene are best served by a neutral list that can do the reminding.
Lists are part of life. Adults use lists all the time. If you find yourself in a battle with your middle school child, try a list and see if that diffuses some of the hormone rush!
#2 Eliminate Clutter
I finally figured out why my scissors, tape, brush, etc. were always missing… my kids knew where to find MY stuff!
Take the time to clean your children's room with them. They will get rid of more than you think! Think about how your child uses their space in set up systems that work for them. Weekly room organization saves time and money when looking for things!
#3 Create "Dump" Zones 
Have you noticed that your children leave things all over the house? Creating "dump" or "drop" zones in specific areas, and training your children to use them, can help to keep your home organized and clutter free.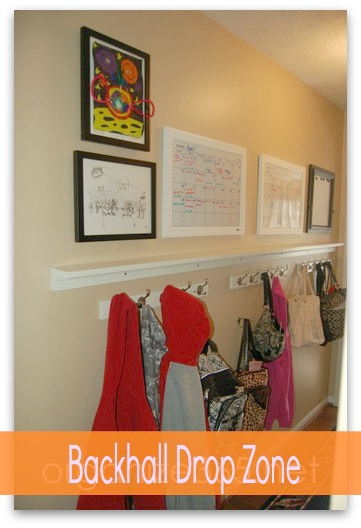 It took me awhile to create this back hall drop zone, but I am SO glad I did! There is room for swim suits and towels in the summer, and for backpacks and coats in the winter.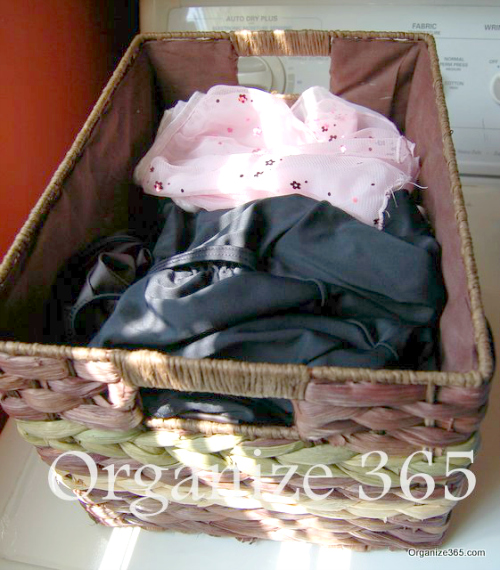 This basket in the laundry room is an easy place to store freshly washed dance gear and keeps it all in ONE place!
I hope these tips help you get your child's middle school year off to an organized start!
Do you have a great tip for keeping kids organized? Leave a comment. 🙂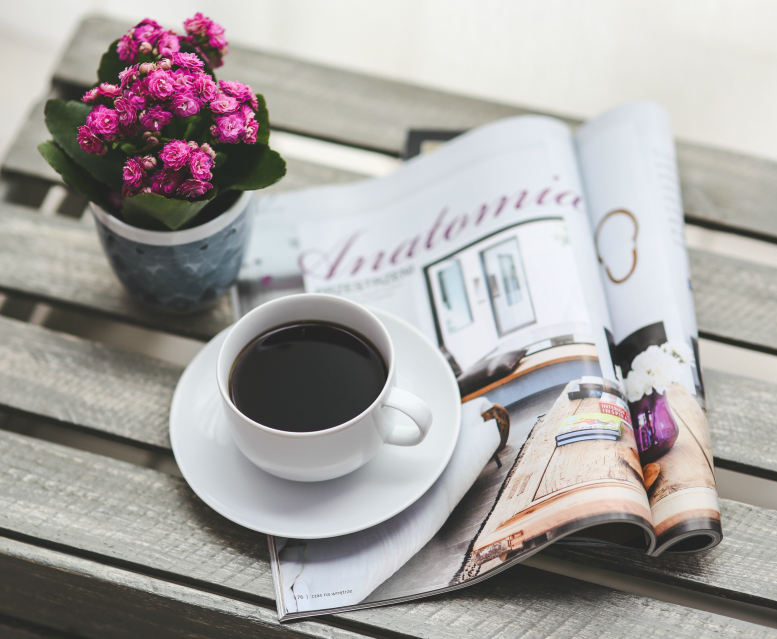 Want Back-to-School to look like this?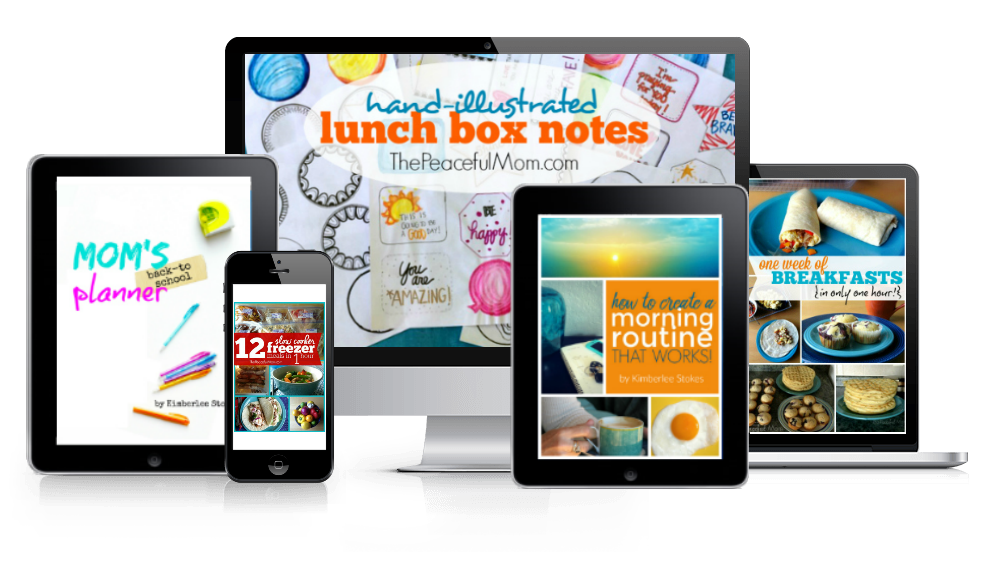 You need the Mom's Back to School Planner Bundle.
Click HERE to see what's inside and grab a sweet discount!
[Click here to see all the Back to School Ideas & Fun from The Peaceful Mom!]
___________________________________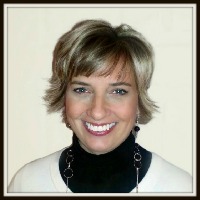 Lisa Woodruff shares her organizational tips, entrepreneurial spirit and humor to encourage other moms on her blog www.Organize365.com,"Helping you organize your home and your home based business." She has published multiple books, including 10 Steps to Organized Paper and Organizing the Business of Direct Sales.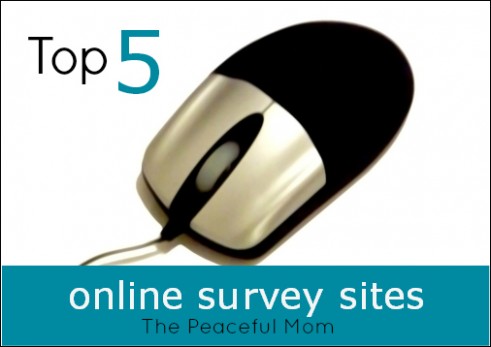 Click here for a complete list of The Peaceful Mom's recommended survey sites.