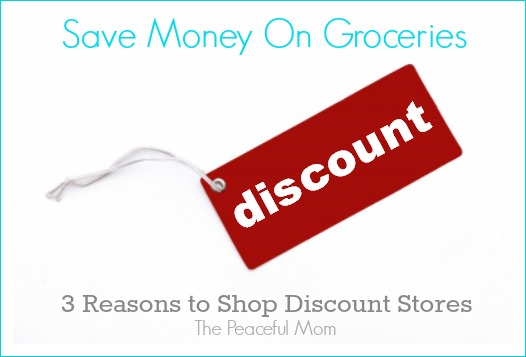 Save Money On Groceries! Each week I share one simple tip that you can implement to start saving on your grocery bill right away.
Many of the tips will be familiar, but if you take the Save Money on Groceries Challenge with us, you will actually take the steps each week instead of just filing them in the "I should do that" file. 

 [To join in, just leave a comment saying that you already use the tip of the week, or that you will start this week.]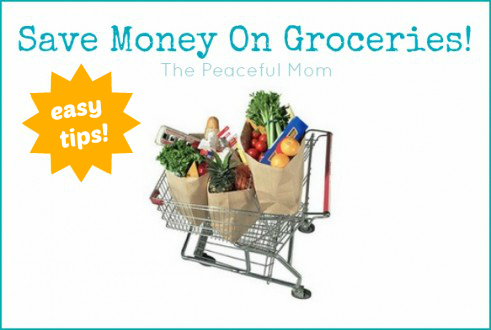 [Click here to see all the tips in this series.]
Todays Tip

Shop at a discount store. 
I admit it, I have been lazy. I know that prices at discount stores like Save-A-Lot and Aldi are cheaper, but I grew tired of driving the extra few miles so I stopped shopping there. This week, for the sake of journalistic research, I shopped at Aldi and I've got three reasons you should stop at discount stores too.
You Need To Save Time
Discount stores (not Big Box stores like Costco) are usually smaller in scale, which limits the amount of products they can offer. This helps you in two ways. First, you end up buying less because there are fewer options, and second, you can get in and out of the store much more quickly.
Sure it's a pain to make sure you have a quarter for the buggy and to bring your own bags, but the time saved is worth it!
You Need To Limit Your Plastic Bag Collection
Yes, those plastic shopping bags make handy trash can liners for your bathroom, but do you really need to add five or six more each week to the growing collection under the kitchen sink? I am not an environmentalist, but even I can see the benefit of being forced to use my own recyclable shopping bags.
You Need To Spend Less On Groceries
If the budget is tight at your house, or you just want to rein in the grocery spending to have money for other priorities, discount stores are a great option. Check out some of the best deals that I found this week at Aldi and how the prices compare to the Walmart in my area: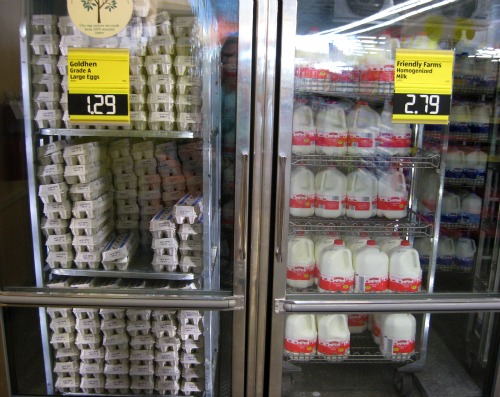 Milk ($.84 cheaper) and Eggs ($.59 cents cheaper)
 100% Whole Wheat Bread ($1.30 cheaper)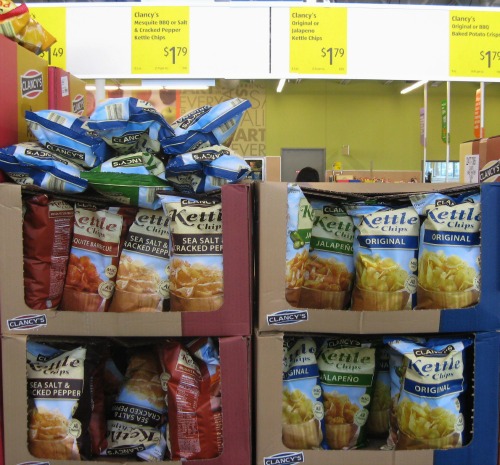 Kettle Chips ($1.00 cheaper)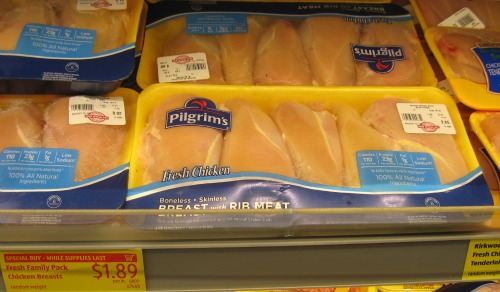 Boneless Skinless Chicken Breasts ($.01 more per pound)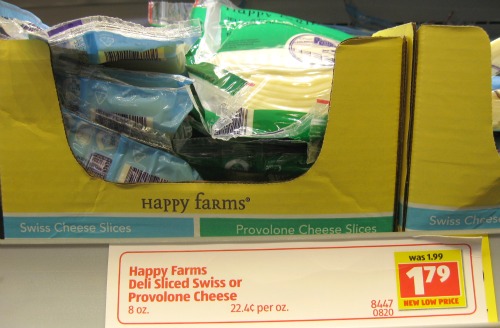 Sliced Cheese ($.49 cheaper)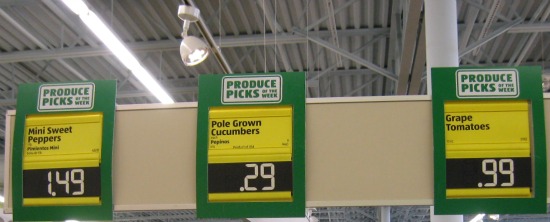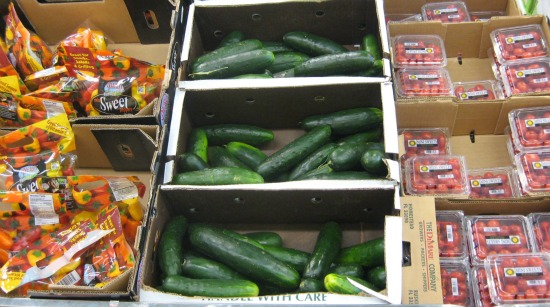 Specialty Peppers ($2.00 cheaper, Cucumbers ($.50 cheaper), Grape Tomatoes ($2.00 cheaper)
One of the best deals at Aldi's is the produce. I have previously had bad experiences with the quality of the produce, but today everything looked amazing!
The difference in some of these prices may seem small to you, but when everything that you purchase is 15%-25% cheaper than other stores, your overall bill is much lower.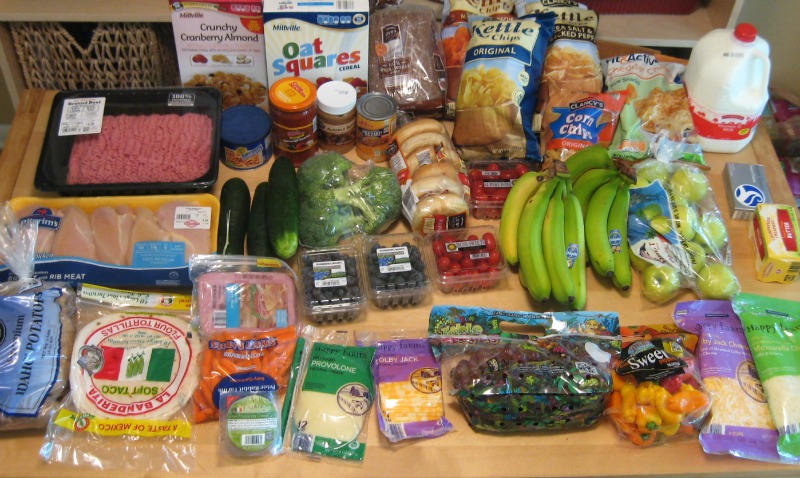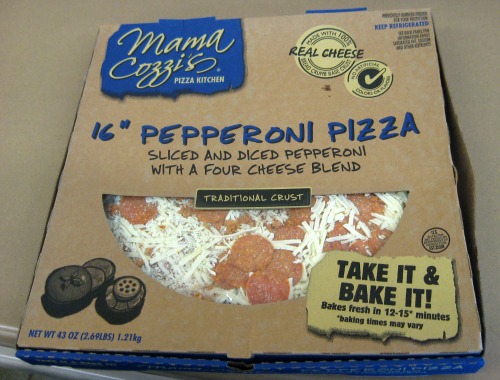 I purchased all of the groceries pictured above for $100.94, well under my $125/week budget. If you haven't tried a discount store yet, why not make a trip this week and see how the prices compare in your area.
RESOURCES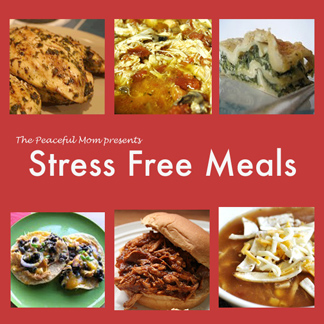 Sign up here for The Peaceful Mom Weekly e-Notes to make sure you don't miss any of my money saving tips! PLUS get my $125 Budget Weekly Menu delivered right to your inbox along with my best tips to save money, get organized and enjoy life!
You will also receive my exclusive 99 Ways to Jump for Joy Subway Art Print, my Customizable Organizing Labels and a FREE copy of my Stress Free Meals ebook.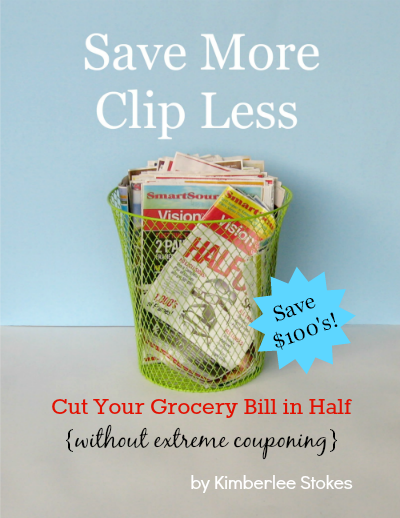 For more ideas to save money on groceries (and a more in-depth explanation of how to make a price book), check out my ebook Save More–Clip Less: Cut Your Grocery Bill in Half  Without Extreme Couponing.
Click here to see what others are saying.
Do you have a discount store in your area? What's your favorite item there? Share in the comments. 🙂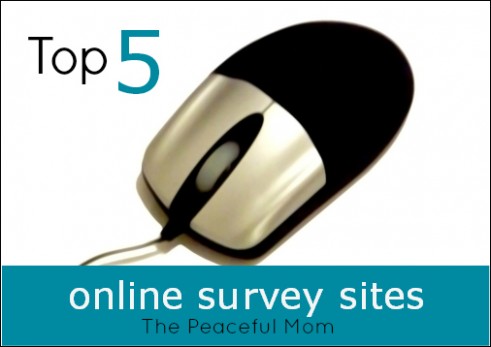 Click here for a complete list of The Peaceful Mom's recommended survey sites to make money online!
Image courtesy of Arvind Balaraman, FreeDigitalPhotos.net.