My Shopping Totals: See how I feed my family of six (including 3 teens) for around $125/week. See our $125 Budget Weekly Menu here. 
Subscribe to my FREE e-notes to get my best tips to help you save money, get organized and enjoy life sent right to your inbox! You can also join me on Facebook or Twitter for daily interaction.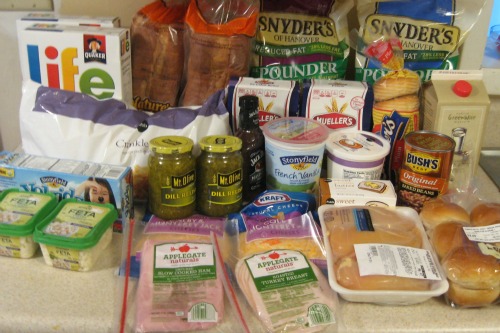 PUBLIX Part A 
With everything going on right now (read more here), I just could not handle going to Walmart this week. I shopped at Publix and took advantage of their BOGO items (everything you see two of) which, along with making a complete meal plan for the week, helped me keep my overall costs lower.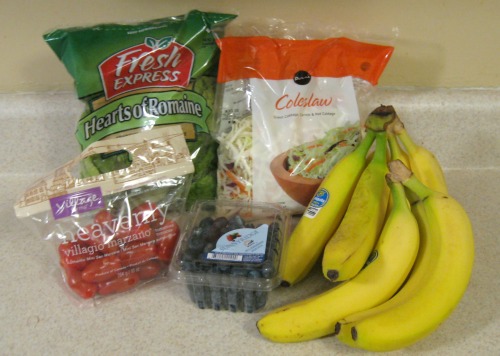 PUBLIX Produce–Total Spent $90.02 (both photos)
I was not able to purchase as much produce as I normally do because I shopped at a higher price store.
Winn Dixie–Spent $42.45.
I took advantage of some super sale prices on meat. One of the roasts will go in the freezer for later, and we will use the remaining meat this week.
Weekly Total: $132.47

August Monthly Total: $132.47    
($125/week budget for six people, so I am $7.47 over for this week.)
Join us for The Peaceful Mom Save Money On Groceries Challenge! I share one tip to implement each week so you can start saving right away! Click here to see the current Save Money On Groceries Tips.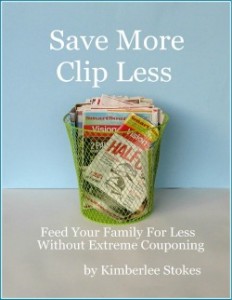 Read more about how I feed my family for less WITHOUT coupons in my Save More-Clip Less e-book!
Click here to see what others are saying.
Click here to see previous week's shopping trips.
How did you do this week? Leave a comment!
You May Also Enjoy: