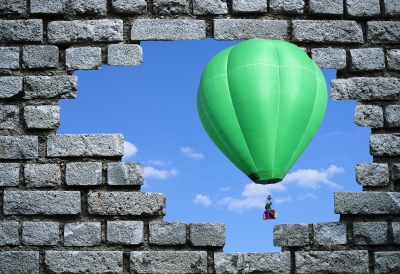 Do you ever feel stuck, like you are living the same day over and over just like the movie Groundhog Day?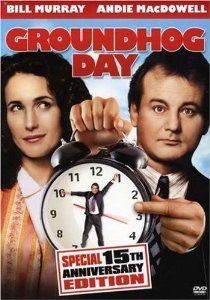 You wake up to the same music, eat the same breakfast, pay the same bills, watch the same tv shows, serve the same meal for dinner. It's enough to make you crazy!
Sometimes planning and scheduling are like that for me. Look, there is no doubt that I like to be organized. Life without a plan becomes total chaos at our house. I feel like Dorothy caught up in a whirlwind with no idea where we are going to land, but it isn't going to be Kansas.
Planning is good, but there are just sometimes that I have to throw off the constraints and rebel against the structure. (True confessions of a homeschooling mom of four.)
Here are a few of my "rebellious" episodes from the last few days:  
I created my grocery shopping plan for Walmart, but felt overwhelmed by the thought of shopping there so I made a quick Plan B and went to Publix.
I had a huge workload and a very productive plan for the day. Instead of following my plan, I rested in bed and pinned an entire Creative Art Journaling Class Syllabus from various art websites.
I had a dinner plan, but I rebelled and had everyone cook their own grilled cheese sandwiches. They survived.
I was tired and planned on hanging out at home for the evening on Monday, but I knew that spending another night at home was not good for me mentally. I chose to head out for some free mini golf with my husband (a gift through his employer).
Ditching the plan occasionally and doing something different clears my mind and brings breakthrough for me. I find that after taking a break from the routine, I am more creative and better able to handle life's challenges. After "breaking" the rules for the last few days, I feel great!
What about you? Do you need some breakthrough?
Leave a comment along with something new you will try this week to get out of that rut you are in!
Don't miss any of my tips to help you save money, get organized and enjoy life!  Click here to sign up for my FREE Weekly enotes and get FREE gifts including my Stress Free Meals ebook and my exclusive printable organizing labels!
 *Affiliate links are included in this post. Read our disclosure policy here for more information.
Photo Credit: dan, FreeDigitalPhotos.net