Fun Friday Shopping Totals: See how I feed my family of six (including 3 teens) for around $125/week. See our $125 Budget Weekly Menu here. 
Subscribe to my FREE e-notes to get my best tips to help you save money, get organized and enjoy life sent right to your inbox! You can also join me on Facebook or Twitter for daily interaction.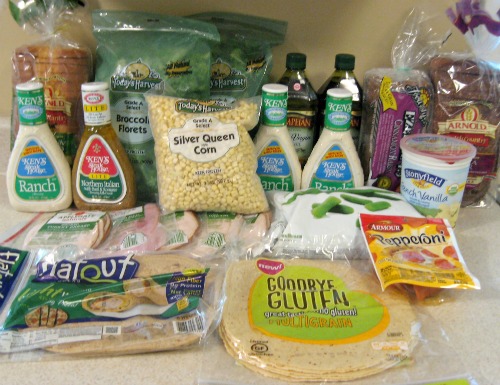 PUBLIX Part 1 
Publix had some good deals this week, so I did most of my shopping there.
Grocery Saving Tip: When an item is on sale at its lowest price, buy as much as you can afford and use before it expires.
My stock-up items for this week included:
Ken's Salad Dressing for $1.80 per bottle
Pompeian Extra Virgin Olive Oil for $5.88 per 32 oz. bottle
32 ounce bags of frozen vegetables for $3.00 each
Applegate Farms All Natural Lunch Meat $4.00 each (reg. $4.49). (This is more than I like to pay for lunch meat, but it has no sugar and tastes WAY better than the Hormel Naturals lunch meat we have been buying.)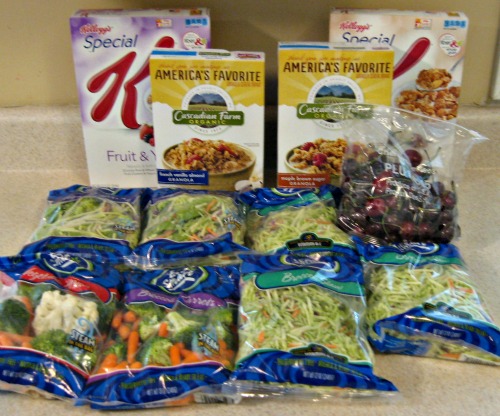 PUBLIX Part 2-–Total Spent $100.66.  
I was also able to purchase Cascadian Farms Organic Granola for just $1.88 per box after the sale and a coupon on the box. We normally make our own Crockpot Granola (recipe here), but this was a good price for our area, so I bought it.
Grocery Saving Tip: Plan your weekly menu around super sale items.
The Eat Smart Veggies were on sale for $1.67 each again this week, so we have raw veggies with ranch dressing, Easy Chicken Stir Fry (recipe here), Broccoli Slaw Salad (recipe here) and Veggie Breakfast Scramble (recipe here) on the menu for the week.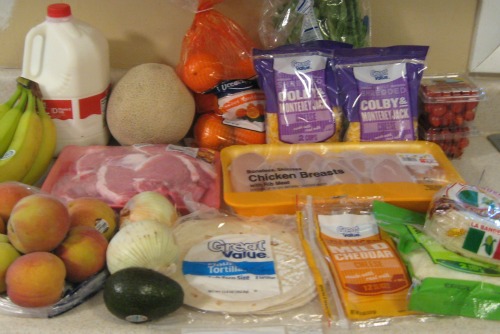 WALMART–Total Spent $45.98.
Grocery Saving Tip: Use Walmart's Ad Match Guarantee.
I price matched the following:

pint grape tomatoes $1.19 each
cantaloupe $1.39
pork chops $1.49/lb
boneless skinless chicken breasts $1.79/lb
onions $.39/lb
3 lb bag of California navel oranges $2.99
Weekly Total: $146.64 

Monthly Total: $436.81 
($125/week budget for six people, so I am over again this week. I am hoping to get back on track next week, but because I was over two weeks in a row, it is highly unlikely that I will be within the budget for the month. We will see what happens.)
Were you able to stick to your budget this week? Leave a comment!
Join us for The Peaceful Mom Save Money On Groceries Challenge! I share one tip to implement each week so you can start saving right away! Click here to see the current Save Money On Groceries Tips.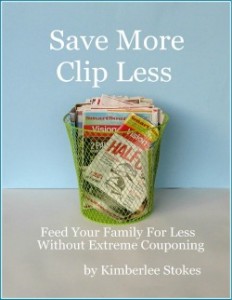 Read more about how I feed my family healthy food for less in my Save More-Clip Less e-book!
Click here to see what others are saying.
Click here to see previous week's shopping trips.
You May Also Enjoy: