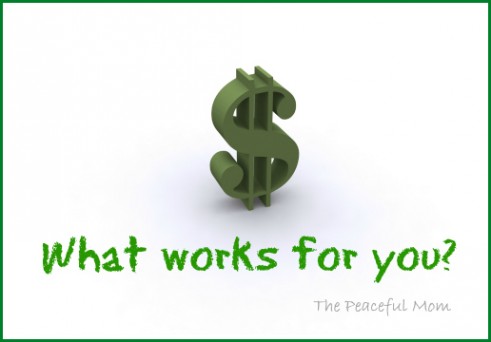 Managing Money: What Works For Us
Money management is very personal, but I think it can be helpful to read about how others make their money work for them, so that you can find what works best for you! Today reader Libby shares how her family handles their finances. 
__________________________________________________
Our family makes much more than is discussed here, but we also try to live our priorities. Priority one, give back. Priority two, safety and health (safe house in decent neighborhood, clean eating (at home), reliable cars). Priority three, future (retirement and education, emergency savings). Priority four, experiences (travel, the arts, music). Priority five, well, nothing else is a priority and therefore not discussed nor purchased (we have made plenty of mistakes here).

We have regular family meetings to discuss the priorities, and the kids have learned so much. They are currently on an international trip that we saved for–extravagant but in line with our priorities. Getting to eat in the coffee shop where Harry Potter was "born" because we didn't eat at Chili's here–that's almost funny!!

My husband was laid off for nine months last year, but we didn't need to change our lifestyle because we were already living beneath his income and had plenty of savings. I stay home now and Hubby hopes to retire early so that he can volunteer more. We aren't perfect and make lots of mistakes, but we sleep well at night.

Comparison is the root of money problems. Don't compare yourself. Focus on YOUR priorities. Be content. Be content. Be content.
I love Libby's perspective because her family is living intentionally with their finances. Whether you make $100,000 a year, $45,000 or $20,000, you can take control of your finances and manage your money in a way that lines up with your priorities. Rather than blaming others, or waiting for some miraculous event to occur, do the best that you can with what you have right now.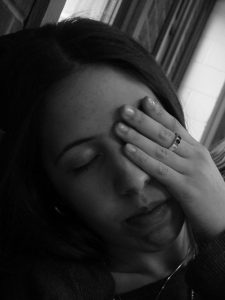 You can read about our attitude adjustment concerning money here.
Do you have a money story that could help other readers? Click the contact tab at the top and share your story with us!
(Please Note: Not all stories will be published.)
Read more stories of how readers manage their money here!
You May Also Enjoy: