Fun Friday Shopping Totals: See how I feed my family of six (including 3 teens) for around $125/week. See our $125 Budget Weekly Menu here.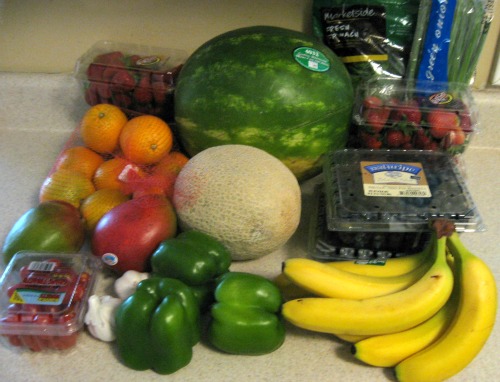 WALMART Produce
If you read my Shopping Totals post last week then you know that I had limited time, so I shopped at only one store rather than my usual multi-store shopping trip. I was able to stick to the budget, so I tried shopping only one store again this week, but I chose Walmart.
I used Walmart's Ad Match Guarantee to price match the following produce items:
strawberries $.99 cents 16 oz. container
blueberries $.99 cents per pint
cantaloupe $1.49
watermelon $2.99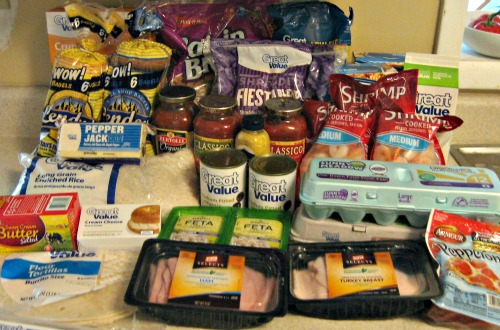 WALMART Grocery Items
I was able to price match the Athenos Feta Cheese Crumbles for $2.00 (4 ounce container) and the Bertolli Pasta Sauce for $1.99 (24 ounce jar). I also kept the budget lower by purchasing sale items like the frozen shrimp for $5 per bag. We will use the shrimp in our Garlic Shrimp Radiatore recipe–yum!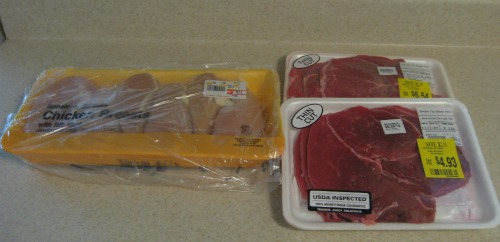 WALMART Meat
I was also able to price match boneless, skinless chicken breasts for $1.79/lb, which is the cheapest price in my area. I would have purchased more, but I did not have any room in the budget this week.
If you find a great deal on chicken breasts, try my 8 dinners in 1 hour Chicken Plan.
WALMART–Total Spent $134.85.
Weekly Total: $134.85

July Monthly Total: $134.85    
($125/week budget for six people, so a little over-budget for the week.)
Were you able to stick to your budget this week? Leave a comment. 🙂
Join us for The Peaceful Mom Save Money On Groceries Challenge! I share one tip to implement each week so you can start saving right away! Click here to see the current Save Money On Groceries Tips.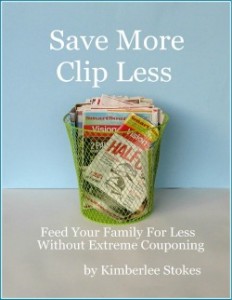 Read more about how I stick to a $125 a week budget in my Save More-Clip Less e-book!
Click here to see what others are saying.
Click here to see previous week's shopping trips.
You May Also Enjoy: