Save Money On Groceries! Each week I share one simple tip that you can implement to start saving on your grocery bill right away.
Many of the tips will be familiar, but if you take the Save Money on Groceries Challenge with us, you will actually take the steps each week instead of just filing them in the "I should do that" file. 

 [To join in, just leave a comment saying that you already use the tip of the week, or that you will start this week.]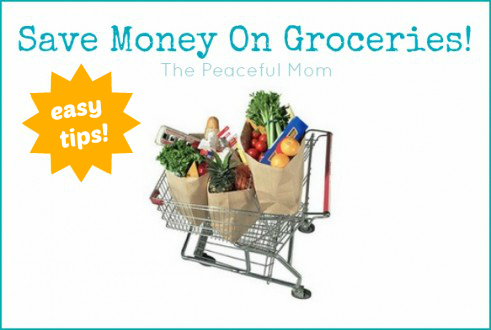 [Click here to see all the tips in this series.]
Todays Tip 
Add beans to your menu at least once a week.
Why it works
Dry beans are one of the cheapest, most filling foods available. They are high in fiber, and when combined in the proper proportions with grains, they form a complete protein (a food that contains all nine of the essential amino acids necessary for the dietary needs of humans).
Make It Convenient
One of the difficulties with using dry beans is the time it takes to soak and cook them. You can purchase canned beans, but they are much more expensive than cooking your own beans, and they have added chemicals and ingredients which make them much less healthy.
In my kitchen, I make beans a convenience food by cooking large batches at one time and storing them in the freezer to use later. Read here how I prepare and freeze beans.
Make It Tasty
The key to making good beans is to add some flavor. Ham bones, a little pork fat or a tasty green sauce (recipe here) make all the difference in creating a delicious bean-based meal.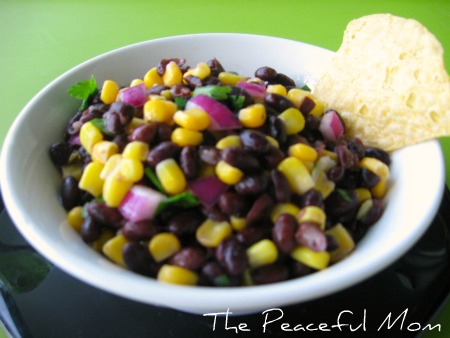 Here are a few of our favorite bean recipes (Some of our recipes contain meat, but you can use far less meat when you add beans to the meal.):
BBQ Chicken and Black Bean Tostadas
Spicy Chicken and Black Bean Soup
Easy Make Ahead Green Sauce–great to add to beans!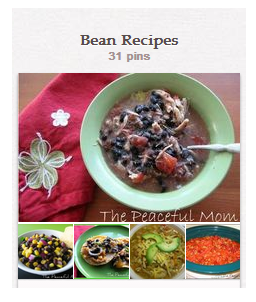 You can also find some tasty and creative bean recipes on my Bean Recipes Pinterest Board (Not your Granny's Beans!).
What's your favorite bean recipe? Leave a link in the comments. 🙂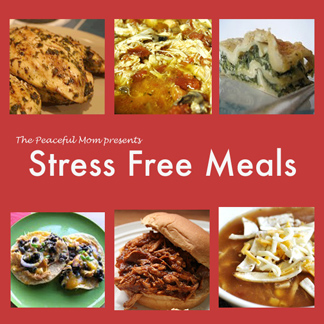 Sign up here for The Peaceful Mom Weekly e-Notes to make sure you don't miss any of my money saving tips! PLUS get my $125 Budget Weekly Menu delivered right to your inbox along with my best tips to save money, get organized and enjoy life!
You will also receive my exclusive 99 Ways to Jump for Joy Subway Art Print, my Customizable Organizing Labels and a FREE copy of my Stress Free Meals ebook.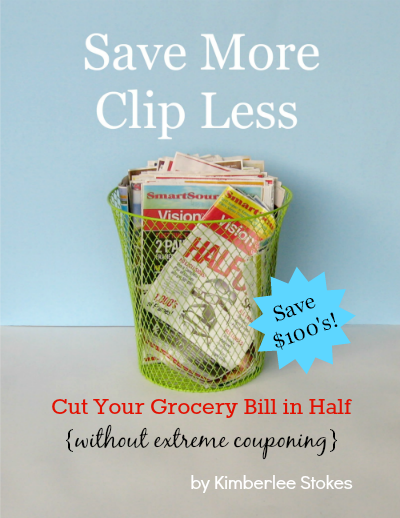 For more ideas to save money on groceries (and a more in-depth explanation of how to make a price book), check out my ebook Save More–Clip Less: Cut Your Grocery Bill in Half  Without Extreme Couponing.
Click here to see what others are saying.
Photo Credit:  Naypong, Free Digital Photos