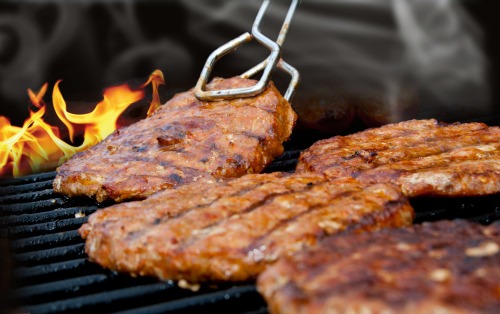 Garlic & Mustard Burger Recipe
One of the very best parts of summer is cooking delicious food on the grill! If you're tired of the same old burgers, try this Garlic & Mustard Burger recipe from Gooseberry Patch PLUS download their Favorite Grilling Recipes ebook for just $.49 cents!
Garlic & Mustard Burgers
Ingredients
1 lb. ground beef
3 T. country-style Dijon mustard
5 cloves garlic, chopped
14-oz. jar roasted red peppers, drained
4 slices Monterey Jack cheese
4 hamburger buns, split
Instructions
Mix ground beef, mustard and garlic well.
Form into 4 patties about 3/4-inch thick.
Grill, covered, for 12 to 15 minutes, turning once.
Top with roasted peppers and cheese slices during last few minutes of grilling.
Place burgers on buns to serve. Makes 4 servings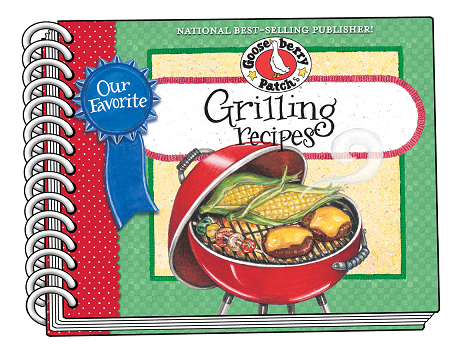 For more great recipes like this one plus time-saving tips, download Our Favorite Grilling Recipes Cookbook for just $.49 cents!
Savory & sweet recipes like garlic & mustard burgers, red-hot pork chops, farmstead veggie kabobs and pineapple sundaes will make you want to get grillin' now! (Gooseberry Patch; suggested retail price: $7.95)
Click here to download this ebook!
This is a Kindle book but you can download it to your computer or other mobile devices with the FREE Kindle Reading Apps here, including the Kindle Cloud Reader which I use on my laptop and home computer.
Please note that the price of this book is currently $0.00, but could change at any time.
 Verify the price before purchasing.   
Don't miss any of my tips to help you save money, get organized and enjoy life!  Click here to sign up for my FREE Weekly enotes and get FREE gifts including my Stress Free Meals ebook and my exclusive printable organizing labels!
Click here for more DEALS & FREEBIES to help you save money!
*Affiliate links are included in this post. Read our disclosure policy here for more information.