Fun Friday Shopping Totals: See how I feed my family of six (including 3 teens) for around $125/week. See our $125 Budget Weekly Menu here. 
Join me on Twitter or Facebook for daily posts and interaction, or subscribe to my FREE e-newsletter to get my weekly menu and money saving ideas right in your inbox + FREE gifts!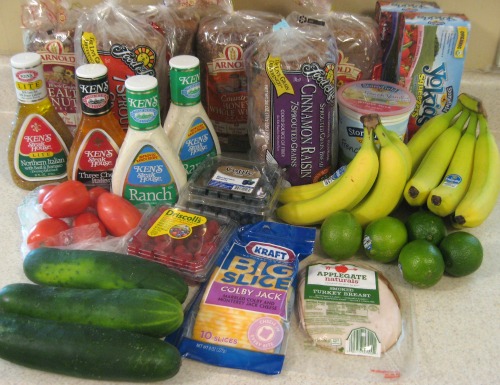 PUBLIX-–Spent $43.11.  
I stocked up on some sale items that we regularly use, and I was able to buy cucumbers for $.50 each. I spent a little more on the Applegate Farms turkey because my daughter who is gluten free is trying to avoid sugar as well and Applegate is the only lunch meat we have found without sugar.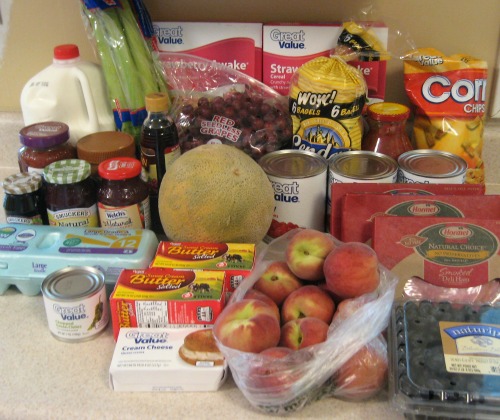 WALMART–Spent $62.53.
I was happy to find out this week after doing my Price Match at Walmart post that I did not need to have the ads in hand to use the ad matching policy! Woohoo!
I was able to match:
24 oz. blueberries $2.98
peaches $.29 cents a pound!
grapes $.99/lb
We also ordered bacon from Zaycon Foods (read more about bulk ordering from Zaycon here), so you will be seeing that in our menus for the next couple of months.
Weekly Total: $105.64

Monthly Total: $528.60   
($125/week budget for six people–I am well under budget for the week, but I have already reached my goal budget for the month because of the extra expense of the bacon. We will be eating it for a while, though, so hopefully I can stay on budget for the next couple of months.)
Join us for The Peaceful Mom Save Money On Groceries Challenge! I share one tip to implement each week so you can start saving right away! Click here to see the current Save Money On Groceries Tips.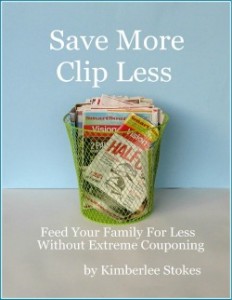 Read more about how I stick to a $125 a week budget in my Save More-Clip Less e-book!
Click here to see what others are saying.
Click here to see previous week's shopping trips.
How did you do this week? Leave a comment!
You May Also Enjoy: