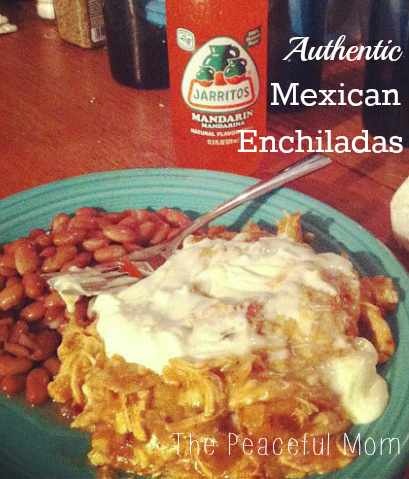 Authentic Gluten Free Chicken Enchiladas is a post from Contributor Kendra.
Chicken enchiladas are delicious and easy to make. I adapted this recipe to make it gluten free and served it to my fiancé who is Mexican. He absolutely loved them, said they are like his grandmother's and couldn't even tell they were gluten free!
Authentic Chicken Enchiladas
Ingredients
1 can of Chipotles in Adobo (you can find this in the Hispanic food section)
olive oil
3 large garlic cloves-minced
1/2 cup gluten free flour (I used King Arthur Multi-purpose GF flour)
2 teaspoons ground cumin
32 oz. container of gluten free chicken broth
salt & pepper to taste
5 cups shredded cooked chicken
12 corn tortillas
1 cup grated cheese
red chile pepper flakes (optional)
Crema Mexicana for topping (you can find this near the sour cream)
Instructions
Preheat oven to 400 degrees.
For the enchilada sauce: Remove 4 chiles from the can of Chipotles in Adobo
Mince the chiles on a cutting board and measure 4 tablespoons of the minced chiles in sauce into a dish and set aside.
Heat a few tablespoons of olive oil in a saucepan over medium heat and add the minced garlic, cook 1 minute till fragrant.
Whisk the minced Chipotles in Adobo, flour, and cumin into the saucepan with the garlic, simmer 1 minute.
Add the chicken broth while whisking, and bring to a boil.
Reduce the pan to a simmer and cook the sauce for 10 minutes, whisking occasionally until the sauce thickens.
Add a few dashes of salt and pepper and remove from heat.
Take 1 cup of the sauce and add it to your shredded cooked chicken and stir to combine.
Pour 1/2 cup of the sauce into the bottom of a large rectangle glass baking dish.
Place your tortillas in the preheating oven for a few minutes until they are hot and flexible (or wrap the tortillas in damp paper towels and heat them in the microwave.)
Fill each tortilla with about 4-6 tablespoons of the chicken mixture, roll it up, and place it in the dish with the seam side down.
Pour all of the remaining sauce on top, and cover with cheese.
Sprinkle the red pepper flakes on the cheese.
Bake for 18-20 minutes or until cheese is melted and sauce is bubbling.
Broil for an additional 2 minutes if desired to brown the cheese.
Allow the enchilladas to cool for about 8 minutes before serving.
Top with Crema Mexicana or sour cream and enjoy!
Notes
Much of this can be done ahead of time, just stop at step 7 and refrigerate the ingredients, or assemble everything and cook right before dinner time! You can also freeze this dish, but make sure to eat it within 3 months.
https://thepeacefulmom.com/2013/06/18/authentic-gluten-free-chicken-enchiladas/
Reader Cindy says,
"I made your GF chicken enchiladas last night & they were the absolute BEST I've ever had – hands down – even in any restaurant!! Thank you soooo much for that recipe! We both enjoyed your recipe so much & I will follow your blog to get more!!!!! Loved It!!"
Heat Warning: These enchiladas have some heat. To make these less spicy you can reduce the amount of chipotles you use or substitute them with regular diced green chiles to make it even milder.
Need help to get dinner on the table? 
Click here to sign up for my FREE Weekly enotes and get FREE gifts plus my weekly $125 Budget Menu delivered directly to your inbox!
I'm linking up to Tasty Tuesdays and Gluten Free Wednesdays.
I'm also linking up to GF Tuesday with EasyGreenMama and Allergy Free Wednesdays.
________________________________________________________________________________________________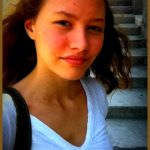 Posted by Kendra
You May Also Enjoy: