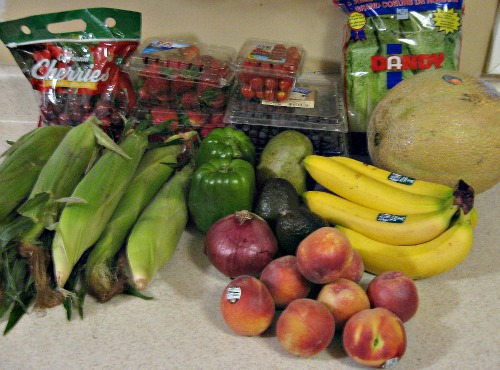 My Weekly Shopping Totals: See how I feed my family of six (including 3 teens) for around $125/week. See our $125 Budget Weekly Menu here. 
Subscribe to my FREE e-notes to get my weekly menu sent right to your inbox PLUS FREE gifts like my Stress Free Meals e-book and my exclusive customizable organizing labels! Click here to join!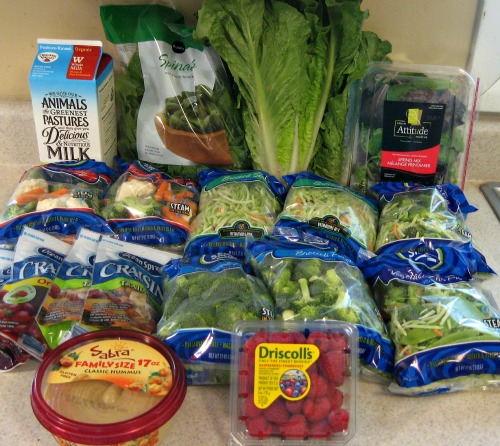 PUBLIX-–Spent $36.92.  (not pictured: (2) 24 oz. jars Classico Pasta Sauce)
Money Saving Tip: Plan your weekly menu around super sale items. I love it when the Eat Smart Veggies go on sale at my local Publix! We use them in Easy Chicken Stir-Fry, Broccoli Salad with Cranberries and Pecans, Veggie Breakfast Scramble, and with ranch dressing with our lunches.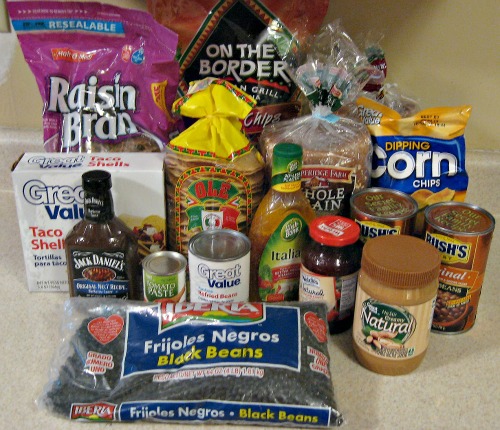 WALMART Part 2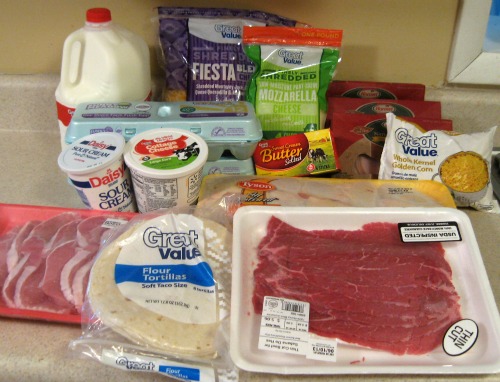 WALMART Part 3–Total Spent $130.51. (including produce at the top of the page)
Money Saving Tip: Use Walmart's Ad Match Guarantee. I did not have much time to shop this week (see my crazy schedule here), so I could not take advantage of the loss leaders like I normally would.

I did save a little money by using the Ad Match Guarantee to get peaches for $.99/lb, milk for $2.49/gallon, pork chops for $1.79/lb and bananas for $.29/lb.
Weekly Total: $167.43 

June Monthly Total: $167.43   
($125/week budget for six people–I am over for the week but I am thankful that it wasn't more of an overage after the week I had!)
Join us for The Peaceful Mom Save Money On Groceries Challenge! I share one tip to implement each week so you can start saving right away! Click here to see the current Save Money On Groceries Tips.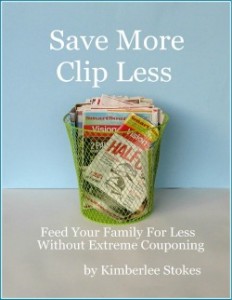 Read more about how I stick to a $125 a week budget in my Save More-Clip Less e-book!
Click here to see what others are saying.
Click here to see previous week's shopping trips.
How did you do this week? Leave a comment!
You May Also Enjoy: