Summer is here and it's looking a little crazy at our house!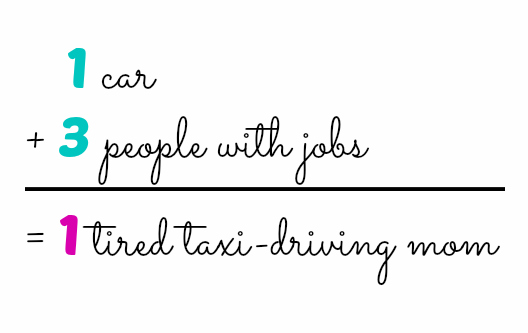 Today's schedule looks like this: 
7:00 a.m. Morning Brain Dump (read more here)
7:15 a.m. Start work
9:00 a.m.  Dress, start a load of laundry
9:20 a.m. Drive to store to do grocery shopping
11:00 a.m. Arrive home, unload groceries, put away groceries
11:20 a.m. Start black beans soaking, take chicken out for dinner tonight
11:45 a.m. Hang previously washed load of laundry to dry
11:55 a.m. Take husband to work
1:00 p.m Arrive home, eat lunch
1:30 p.m. Work
3:00 p.m. Rest, Read, spend time with 12 year old
4:00 p.m. Take son to work
5:00 p.m. Arrive home, start dinner
5:30 p.m. Eat dinner
6:15 p.m. Time with girls
7:00 p.m. Pick up husband from work
8:00 p.m. Time with husband
1:00 a.m. Pick up son from work
2:00 a.m. Sleep
5:30 a.m. Take husband to work
Thankfully every day won't look like this, but I do think that a long nap is in order for tomorrow afternoon!
Hopefully your summer is less crazy than mine, and I have a few resources to help you keep it that way: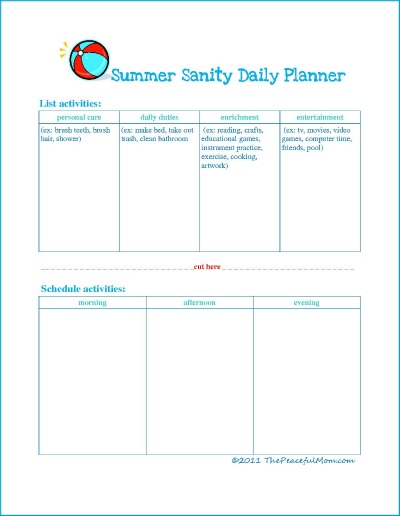 Use this planner to create a basic routine for your family so that you don't end up frustrated within the first two weeks of summer vacation!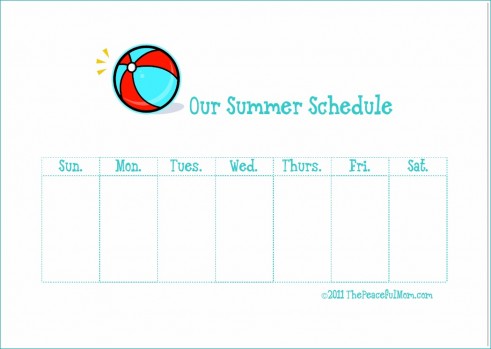 A great way to organize your summer fun is to designate activities for specific days of the week. That way everyone knows what to expect and hopefully you have less whining. 🙂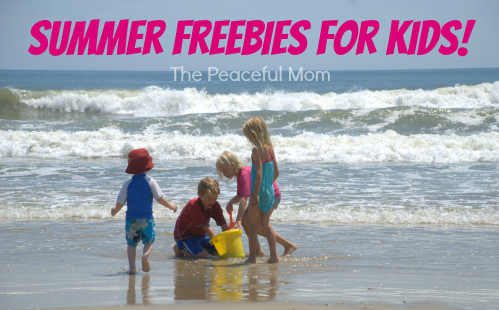 Ultimate Summer Freebies For Kids List
Take advantage of these Summer Freebies to keep your budget in check while you are having fun!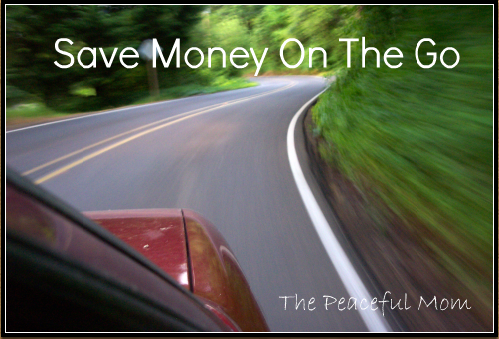 Tips to Save Money While On the Go
Speaking of the budget, use these tips to avoid spending more money this summer while you are out and about.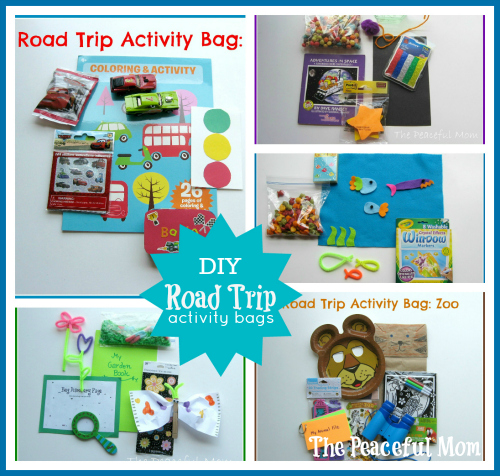 Make these cute DIY activity bags for your next road trip and keep mom and the kids happy!
My e-book Summer Sanity: A Mom's Guide To A Great Summer is filled with inexpensive and creative ideas to help you stay organized and have fun with your kids on a budget.
Click here to read more and get your copy!
Don't miss any of my tips to help you save money, get organized and enjoy life!  Click here to sign up for my FREE Weekly enotes and get FREE gifts including my Stress Free Meals ebook and my exclusive printable organizing labels!
 You May Also Enjoy: