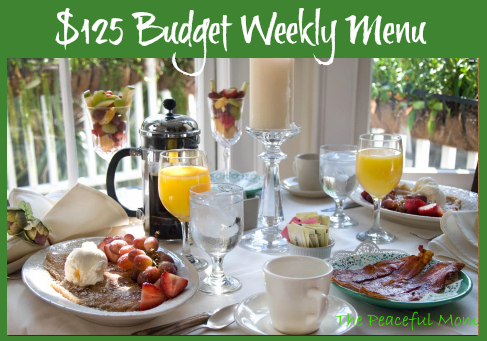 $125 Budget Weekly Menu –See how I feed my family of six including 3 teens and a twelve year old for $125 a week!  
We are traveling out of town this week for a friend's wedding, so I am not making a menu, but we'll be back on track next week! In the meantime, if you would like some menu inspiration you can check out my previous week's menus here.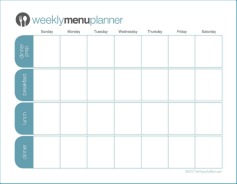 You can also print my FREE Customizable Menu Planning Forms to help you plan your meals!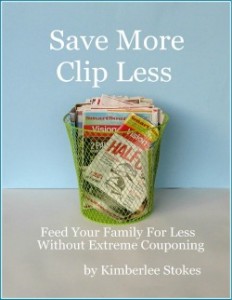 Read how I feed my family healthy meals  for less without extreme couponing in my Save More-Clip Less ebook!  
You May Also Enjoy: