Fun Friday Shopping Totals: See how I feed my family of six (including 3 teens) for around $125/week. See our $125 Budget Weekly Menu here. 
 Subscribe to my FREE Weekly e-notes and get tips to save money, get organized and enjoy life right in your inbox!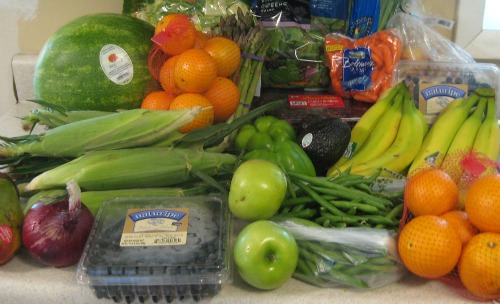 WALMART PRODUCE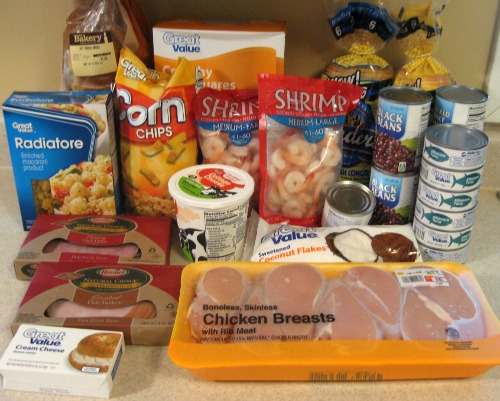 WALMART (part 2)–Total Spent $19.41.
Yes, I only spent $19.41 for all of those groceries because of the $100 gift card we earned from Perkstreet! You can read more here about how you can start earning gift cards to stores like Walmart, Target and more!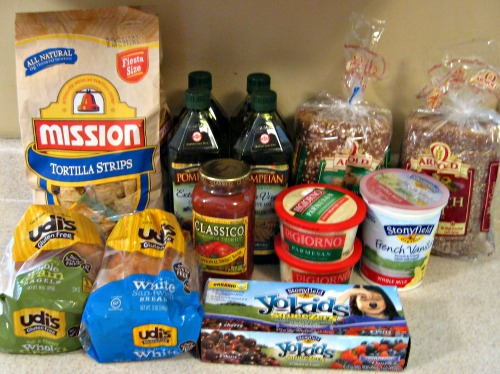 PUBLIX–Spent $70.09
(not pictured: gallon milk, Apple Gate Farms turkey, frozen corn kernels)
Weekly Total: $89.50 

Monthly Total: $493.44    
($125/week budget for six people, so I am just under budget for the month–Woohoo!)
Join us for The Peaceful Mom Save Money On Groceries Challenge! I share one tip to implement each week so you can start saving right away! Click here to see the current Save Money On Groceries Tips.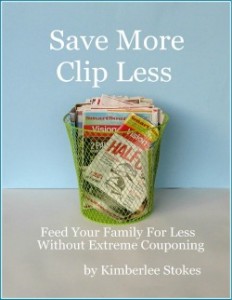 Read more about how I stick to a $125 a week budget in my Save More-Clip Less e-book!
Click here to see what others are saying.
Click here to see previous week's shopping trips.
How did you do this week? Leave a comment!
You May Also Enjoy: