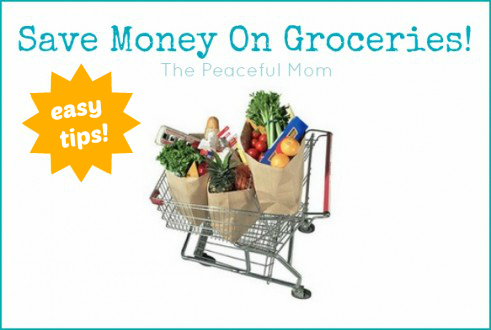 Save Money On Groceries!
Save money on your grocery bill, so you can spend the money on other priorities! Each week I'm sharing one simple tip that you can implement to start saving on your grocery bill right away.
Many of the tips will be familiar, but if you take the Save Money on Groceries Challenge with us, you will actually take the steps each week instead of just filing them in the "I should do that" file. 🙂 [To join in, just leave a comment saying that you already use the tip of the week, or that you will start this week.]
[Click here to see all the tips in this series.]
 Today's Tip:
Save money by making your own condiments.
When it comes to saving money on groceries, sometimes we focus on the big strategies like purchasing discounted items, but we often overlook the smaller strategies. Combining several small strategies, however, can add up to big savings over time.
One of those "smaller" strategies is to make your own condiments instead of purchasing ready-made products.
Why It Works:
While you may pay more initially to purchase ingredients you don't currently have in your pantry, you will save money per ounce by making your own condiments because the individual ingredients are cheaper than pre-made products, and you can purchase them in larger sizes. In addition, you will be eating healthier as you avoid common chemical additives in most commercially produced condiments.
A one ounce taco seasoning packet for example, costs around $1.00 in most stores. I can purchase three ounce containers of the spices in my Quick Taco Seasoning for 50 cents each at Aldi or other discount stores and make the seasoning for around 17 cents per ounce. $.83 cents may not seem like a huge savings to you, but by combining this strategy with several others, I can save hundreds on groceries each year.
I am also able to avoid the MSG which is in most taco seasoning packets, and which has been linked to headaches and other physical ailments.
Resources
You can find lots of recipes online, but here are a few to get you started.
Make Your Own Fajita Seasoning
Make Your Own Italian Dressing
Other easy to make condiments are barbecue sauce, salsa and pasta sauce.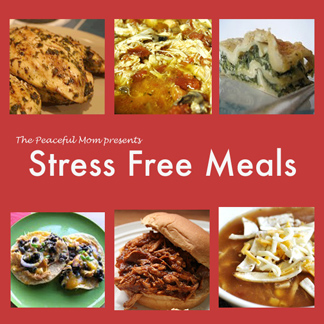 Sign up here for The Peaceful Mom Weekly e-Notes to make sure you don't miss any of my money saving tips PLUS get my $125 Budget Weekly Menu delivered right to your inbox along with other ways to save money, get organized and enjoy life!
You will also receive my exclusive 99 Ways to Jump for Joy Subway Art Print, my Customizable Organizing Labels and a FREE copy of my Stress Free Meals ebook.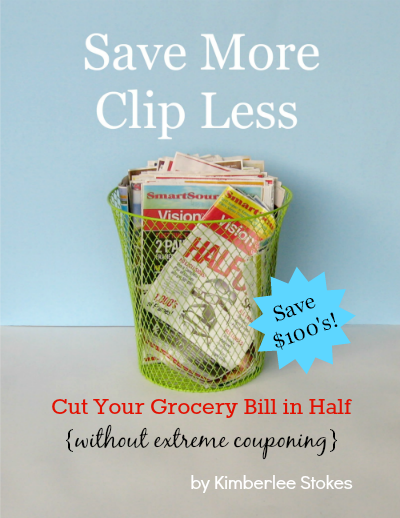 For more ideas to save money on groceries (and a more in-depth explanation of how to make a price book), check out my ebook Save More–Clip Less: Cut Your Grocery Bill in Half  Without Extreme Couponing.
Click here to see what others are saying.
Do you make any condiments? Leave a link or recipe. 🙂