Friday Shopping Totals: Each week I post my grocery totals so you can see what I purchased for the week for our $125 Budget Weekly Menu here (feeding six people including three teens). Some weeks are better than others, but you will always see how I stick to a budget in real life. 🙂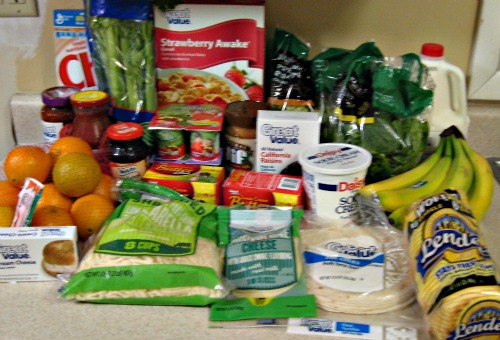 WALMART Part 1   
Grocery Saving Tip: If you are strapped for time, choose the store with the lowest overall prices for your area (or the one with the best sale prices for the week).  
The next two weeks are CRAZY busy for me, so I had to make one stop at Walmart for groceries and non-food items this week, rather than using my usual method of shopping sales at several different stores. I also did not take time to do any Ad Matches because I had 45 minutes to shop.
I knew I would be paying more for the groceries I purchased, so I planned some cheaper meals this week so I could keep the budget lower.
 WALMART Part 2–Total Spent $120.03
Weekly Total: $120.03

May Monthly Total: $403.94     
($125/week budget for six people including three teens. This monthly total includes last week's total of $78.10 which I didn't post because I was at a conference.)
Join us for The Peaceful Mom Save Money On Groceries Challenge! I share one tip to implement each week so you can start saving right away! Click here to see the current Save Money On Groceries Tips.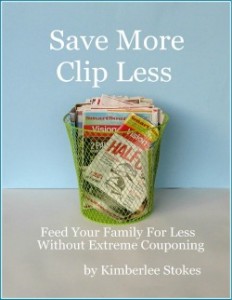 Read more about how I stick to a $125 a week budget in my Save More-Clip Less e-book!
Click here to see what others are saying.
Click here to see previous week's shopping trips.
Were you able to stick to your budget this week? Leave a comment!
You May Also Enjoy: