Save Money On Groceries!
Save money on your grocery bill, so you can spend the money on other priorities! Each week I'm sharing one simple tip that you can implement to start saving on your grocery bill right away.
Many of the tips will be familiar, but if you take the Save Money on Groceries Challenge with us, you will actually take the steps each week instead of just filing them in the "I should do that" file. 🙂 [To join in, just leave a comment saying that you already use the tip of the week, or that you will start this week.]
[Click here to see all the tips in this series.]
 Today's Tip:

Save money on produce by using these three easy tips.
Buy in-season.
The best way to save money on vegetables and fruit is to buy them when they are in season for your area. Prices are lower because of increased availability and lower shipping costs to get the produce to your local store.
The current in-season produce can usually be determined by looking at what's featured on the front page of your local grocery store's weekly sales flier or by checking this in-season produce chart, which lists what's in season by state and month.
Choose organics wisely.
You have probably read that organic produce is safer to eat, but if you have a tight budget you can save money by being choosy about which organic produce you purchase. Read about specific ways to save on organic produce here.
Check local resources.
Check local produce stands, farmer's markets and ethnic shops to find lower prices on produce, meat and other items. You may even be able to buy directly from farms or CSA's in your area. Click here to use the Local Harvest CSA listings for your area. I just found a new location in my hometown.
Another great way to save is to preserve produce at it's lowest price by freezing it. Click here to read more about Freezing In Season Fruit.
Click here to read my tips for using Over Ripe Produce.
Sign up HERE for The Peaceful Mom Weekly eNotes for weekly money saving secrets & organizing tips PLUS awesome free gifts!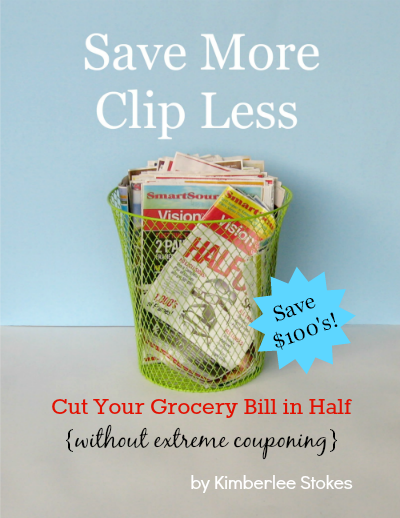 For more ideas to save money on groceries (and a more in-depth explanation of how to make a price book), check out my ebook Save More–Clip Less: Cut Your Grocery Bill in Half  Without Extreme Couponing.
Click here to see what others are saying.
Have you used a local CSA or other ways to save on produce? Leave a comment.