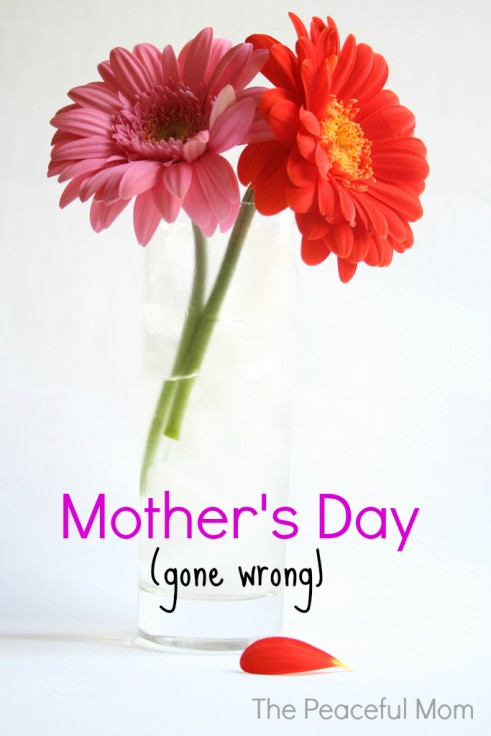 Mother's Day Gone Wrong: It's that time of year when the world acknowledges the sacrifices and contributions of mothers everywhere, as they should.
I am personally a fan of showing moms appreciation all throughout the year, but that is a topic for another day. Today I want to share a story with you about one of my first Mother's Days.
_____________________
It was May, and my third official year as a mother. I had a rambunctious 3 year old son and a cheerful 14 month old daughter, and a very busy life. My husband and I had very little money and didn't really celebrate holidays, so I was surprised to wake up and find a beautiful bouquet of flowers and a Mother's Day card on our dining room table–his first acknowledgement of the holiday since we had started having children.
I proceeded to start the morning routine of getting the children ready for the day, but I was surprised that my son had not come downstairs yet. I left the 14 month old playing on the floor and went quickly upstairs to check on my son.
One thing you need to know about my son is that he does everything in his own time. He was born two weeks "late" and has taken his own sweet time to do everything since. At this point, although we had been "potty training" for over a year, he still wore a diaper at night.
As I turned the corner and entered his room, I stopped short. [WARNING: Graphic material is contained in the following paragraph.]
It took me a minute to take in the scene, but I soon realized that he had taken off his diaper and decided to use the contents as an art medium. Poop was spread on his sheets, his pajamas and the wall. I am still not sure how all of that came out of his body.
I choked down the rising panic (and a little something else that was coming up), and proceeded to carry him to the bathroom to start cleaning up the mess. The shock of finding that disaster caused me to completely forget about the "innocent" little 14 month old I had left downstairs. (Note to Self: Always confine small children before leaving the room.)
I suddenly remembered aforementioned child and rushed downstairs to find her standing on a chair, calmly pulling each and every petal from those flowers my husband had bought me.
I could have cried, but I just started laughing because the agent of destruction was the very reason I had received the flowers in the first place.
That pretty much sums up the life of a mom–moments of beauty interspersed with a lot of poop and laughter.
As you enjoy the day tomorrow, may you rejoice in the honor that has been bestowed upon you to serve these precious gifts from God and love them as no one else can. It's a dirty job, but someone's got to do it. 🙂
You May Also Enjoy: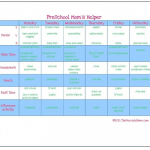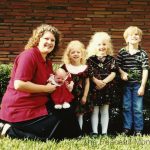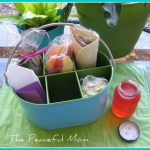 photo credit: Piotr Bizior