I am continuing today with another update from my trip to Guatemala last week. I'll return to our regularly scheduled programming next week. 🙂
_______________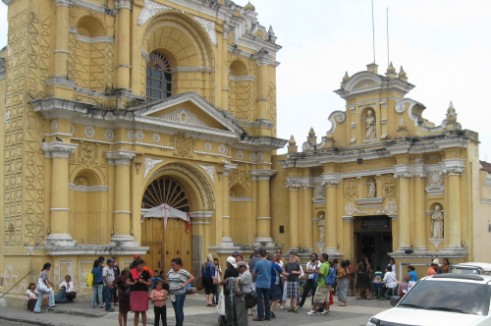 As I mentioned in my previous post here, one of the places that my team visited in Guatemala was a hospital for the handicapped whose families are too impoverished to take care of them. 
On my first visit to this same hospital in 2009, I was completely overwhelmed by the extent of the illness and birth defects in the children. Rather than engaging with them, I stood at the side of the room and talked with another teammate.
On my second visit, 3 years ago, I decided to visit the adult wing of the hospital. I talked for a long time with an elderly woman who had been paralyzed from the waist down after a bus hit her when she was in her twenties. She had been in the hospital for almost 40 years, and as you can imagine, was quite bitter about the catastrophic effects on her life from the accident.
My husband and I were able to talk to her and share the freedom she could find in forgiving that bus driver. She did choose to forgive him and made the decision to give her life over to God. We left her in a state of pure joy and peace.
I have thought of this woman often over the past few years, and I wanted to return to visit her, but until now, it has not worked out. When I entered the hospital last Thursday, I was determined to find her and find out how she was doing.
When I talked to the hospital administrator, she informed me that Anita had died.
I can't tell you how sad I was to hear the news, but so happy that I had been able to bring her peace. I was comforted to know that I will see her again in eternity, but that is not the end of the story.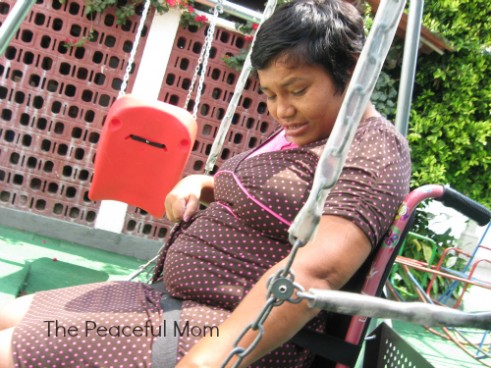 After a few minutes, my friend and I decided to walk over to the children's wing. Another team member saw me crying and when I began explaining about Anita's death, a child rolled over in her wheelchair and tugged on my shirt. As I knelt down in front of her to say "Hello", she took the tissue from my hand and began to wipe the tears from my cheeks.
Jesus said,"'I tell you the truth, when you did it to one of the least of these my brothers and sisters, you were doing it to me!'. I thought that I had come to comfort these children, and love "the least of these", but it turns out that I am the one who is least. This precious child who is physically and mentally impaired loved me and comforted me more than I could ever comfort her.
It reminds me of another verse,"Unless you accept God's kingdom in the simplicity of a child, you'll never get in."
May I be as a little child.