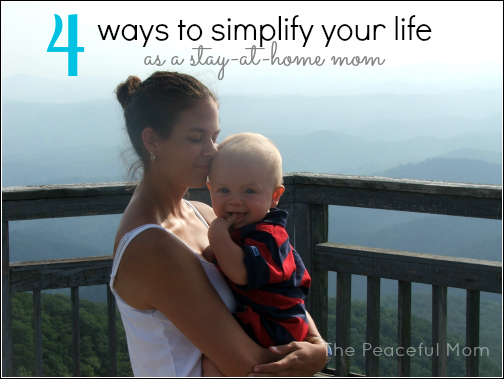 4 Ways to Simplify Your Life As A Stay-At-Home Mom is a guest post by Eleni.
_______________________
In today's society there is a lot of pressure for women to be super moms. I have to say that no one is perfect, nor does life always go as planned. When the economy crashed my husband was told, "You won't have a job in 6 months." He found a new job, but we had to relocate and I had to leave my job.
Honestly, becoming a stay at home mom was one of the most difficult transitions I have made in life, but I'm stronger and my family is better for it. I was able to make this adjustment by simplifying life and developing creative ways to save money.
Develop a Daily Schedule. Thinking back to my first day on the job as a Stay at Home Mom, I was overwhelmed with the hours in the day. I developed a SAHM schedule, which working parents laughed about at the time. Then I joined the local chapter of a National MOMS Club and made an effort to get out of the house and socialize with other moms. This was my saving grace. I have made lifetime friendships with these women.
Reassess Priorities. When we moved to one salary, my husband and I spoke with close family, friends, and SAHM colleagues. These discussions are what helped our family reassess and create new values and priorities. Today I feel productive with two children, and I can say that my priorities are vastly different today than before I had kids.
Set Limits. All too often I hear friends complain about how much they have going on. I am guilty of that too, but who says we have to accept every birthday invitation, trip, or play date? I learned that in order for me to feel productive and keep my mind sharp, I had to use my old skill of setting boundaries, saying "NO" in order to make more quality time for myself, my husband, and my kids.
Simplify Needs. Sometimes it takes a lot of effort to get to a simplified way of life. We sold my husband's car, so he wakes up early to take transit. Then we sold items on Craigs List (toys, bikes, bbq, bookcases, beds, couches). We downsized our monthly bills, switched to "dumb" phones, cut our cable and limited travel.  We also sold our house in Florida, paid off debt, rented rather than purchased, couponed weekly, ate healthier, exercised, and shared our lessons learned with others.
Now, we have a monthly spending plan with twice a month sit-downs together to assess our short and long-term financial goals, and we live simply. Living on one income in a two income world, although it comes with challenges, was an awakening moment which enabled me to breathe and enjoy daily life with our family.
Do you live on one income? How have you simplified? Leave a comment. 🙂
________________________________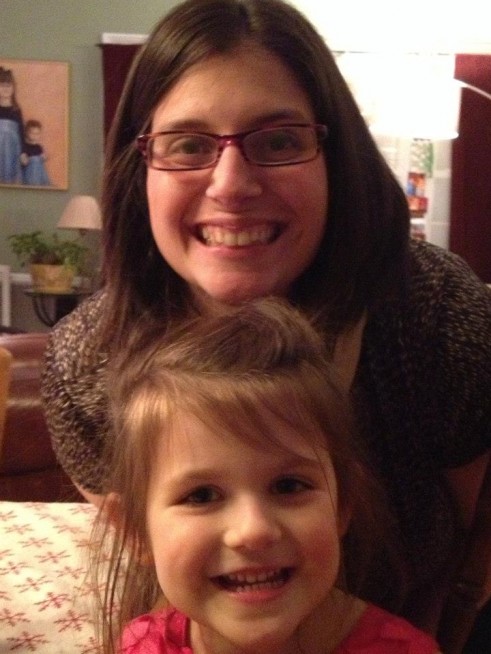 Eleni Alexiou is happily married, mother of two, and a Licensed Clinical Social Worker. After becoming a SAHM she started Eleni Saves U to others learn to coupon and create healthy finances. She offers weekly financial coaching, classes, and personal finance resources toward simplifying life.