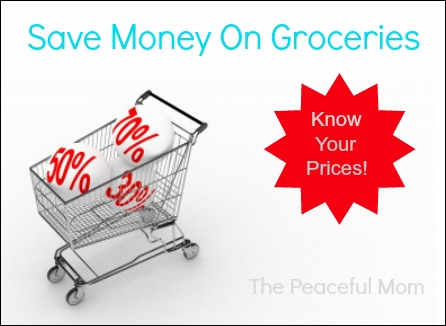 Save Money On Groceries!
Need to save on your grocery bill? Each week I'm sharing one simple tip that you can implement to start saving on your grocery bill right away.
Many of the tips will be familiar, but if you take the Save Money on Groceries Challenge with us, you will actually take the steps each week instead of just filing them in the "I should do that" file. 🙂
[Click here to see all the tips in this series.]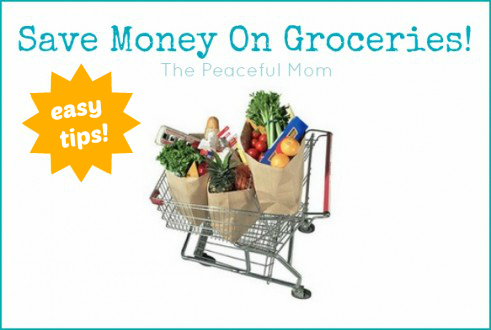 Today's Tip:

Save money by knowing your prices! Every week stores tell you they have the lowest prices, but how do you know for sure?
Create a price book.
One way to keep track of the prices at your local grocery stores is to make a price book. You can buy a small notebook and divide it into sections like Dairy, Produce, Meat, etc., then within the sections, list the items you frequently buy (in alphabetical order if you want to be super organized). Choose a different store to shop in each week for the next month and record the prices of the items you buy.
A sample page might look like this: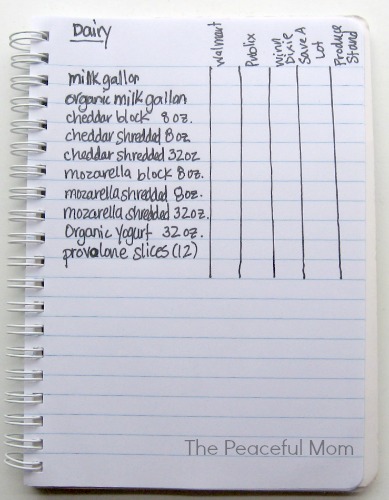 If you prefer an electronic price book, check out this post about how to create a price book on your phone.
Use a website.
An easier way to get started is to use a website that tracks prices for you. My favorite is Coupon Mom. Sign up for free and then access weekly sale prices for your local stores complete with coupons you can use. My favorite feature of the site is the fact that the percent off the regular prices is listed for each item. I try to buy only the items that are 50% off or more.
Why It Works:
When you know the prices of the  items you buy most often, you will know when an item is actually on sale rather than just believing what the store tells you, which may or may not be good deals for you.
You can then choose to buy only the items that are truly a good price, and therefore save money on individual items and your overall bill.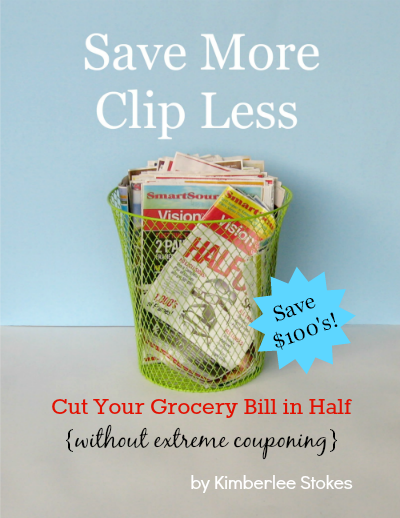 For more ideas to save money on groceries (and a more in-depth explanation of how to make a price book), check out my ebook Save More–Clip Less: Cut Your Grocery Bill in Half  Without Extreme Couponing.
Click here to see what others are saying.
Sign up here for The Peaceful Mom Weekly eNotes to get simple tips to save money, get organized and enjoy life plus awesome freebies!
*Affiliate links are included in this post. Read our disclosure policy here.  
photo credit: Danilo Rizzuti