Save Money On Groceries!
Need to save on your grocery bill? Each week I'm sharing one simple tip that you can implement to start saving on your grocery bill right away.
Many of the tips will be familiar, but if you take the Save Money on Groceries Challenge with us, you will actually take the steps each week instead of just filing them in the "I should do that" file. 🙂
[Click here to see all the tips in this series.]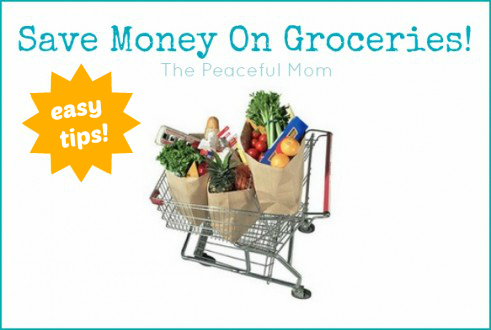 Today's Tip:

Save time and money by using your crock pot! Life is busy and sometimes it's all you can do to keep everyone fed and clothed. One of my favorite time saving tools is my crock pot, but did you know you can also save money with a slow cooker?
Why It Works:
Allows You To Use Cheaper Cuts of Meat
One great money saving advantage of the slow cooker is that it allows you to purchase cheaper cuts of meat. The longer cooking time tenderizes tougher cuts and turns them into something delicious.
Enables You To Make Cheaper Homemade Foods
Did you know that you can make homemade applesauce, granola and yogurt in your crock pot for pennies on the dollar? Check out our Crockpot Granola recipe here and our Easy Crockpot Pasta Sauce here.
Keeps You From Eating Out
Using a crock pot saves you time because you can throw everything in, set it and forget it, and this is one of the main reasons it saves you money. After a long hard day, when you absolutely don't feel like cooking anything, dinner is waiting for you so you aren't tempted to order Chinese or pizza.
You also save electricity, which lowers your power bill each month!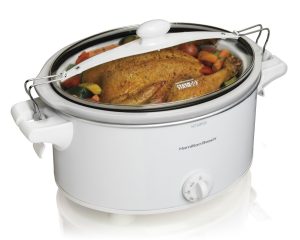 If you need a new slow cooker, Amazon has the Hamilton Beach Stay or Go 6-Quart Slow Cooker on sale.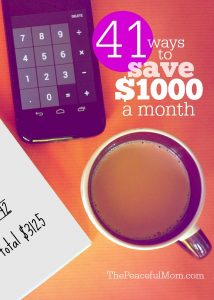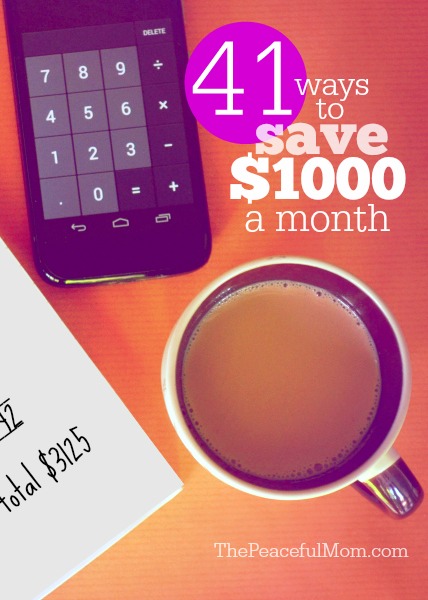 Sign up HERE for The Peaceful Mom Weekly eNotes for weekly money saving secrets & organizing tips PLUS awesome free gifts!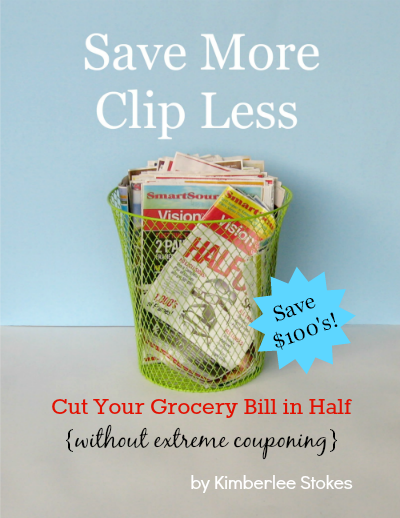 For more ideas to save money on groceries, check out my ebook Save More–Clip Less: Cut Your Grocery Bill in Half  Without Extreme Couponing.
Click here to see what others are saying.
*Affiliate links are included in this post. Read our disclosure policy here.