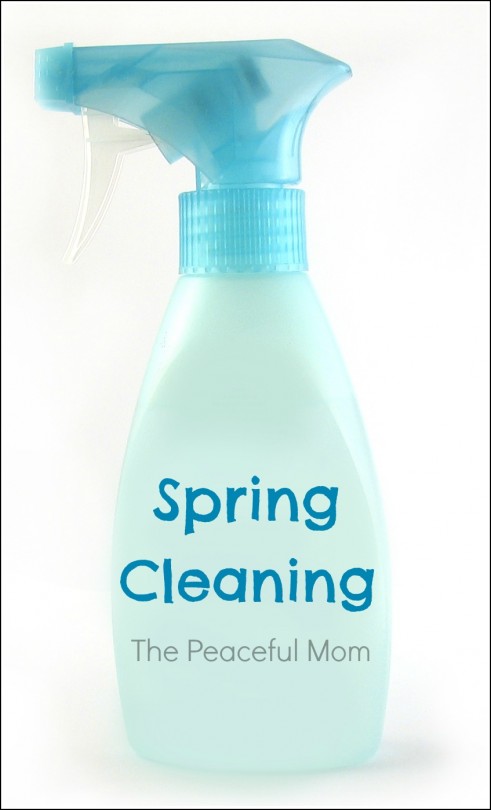 Part of living on less so you can live the life you want is keeping your living space clean and organized. Here are a couple of Spring cleaning projects I hope to tackle this week.
Go through my kitchen and remove all items that we do not currently use.

Clean under the beds.

Clean the windows and wipe the window sills.
I will also be doing a little Spring cleaning on my blog. You will see some changes beginning this week like the removal of Show & Tell Saturdays for now to make room for some upcoming features. I will still occasionally post my creative attempts here and there, so you can see what I'm up to.
And don't worry, you will still find lots of great ideas to help you save money, get organized and enjoy life, as well as glimpses into life here at my house.
By the way, did you know you can save money by doing a little Spring cleaning? Check out my post at The Happy Housewife with 3 Ways to Save Money by Spring Cleaning!
Are you doing any Spring cleaning? Leave a comment. 🙂