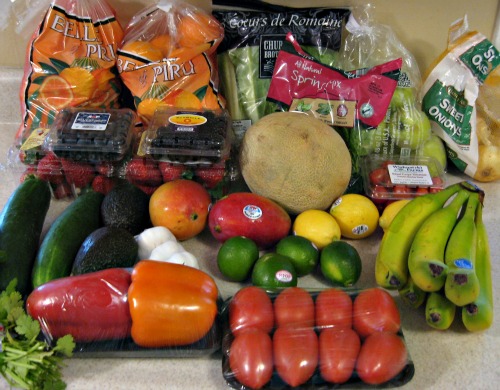 Fun Friday Shopping Totals: See how I feed my family of six (including 3 teens) for around $125/week. See our $125 Budget Weekly Menu here.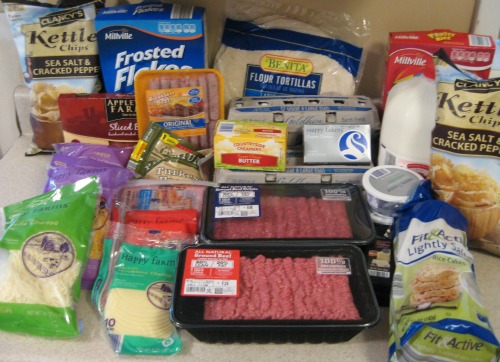 ALDI–Total Spent $106.23
(including produce pictured above plus (3) cans of black beans and (1) 16 oz. container of natural peanut butter not in the photo)
Grocery Saving Tip:Purchase staples at one low-cost store.
Aldi had some great prices on produce this week and has lower prices than my local Walmart on many items. I was able to get:
4 lb bags of navel oranges for $1.69
2 pints of strawberries for $1.79 each
1 pint grape tomatoes $1.29
bananas for $.44 a pound
3 dozen eggs for $1.59 each and lots more great deals!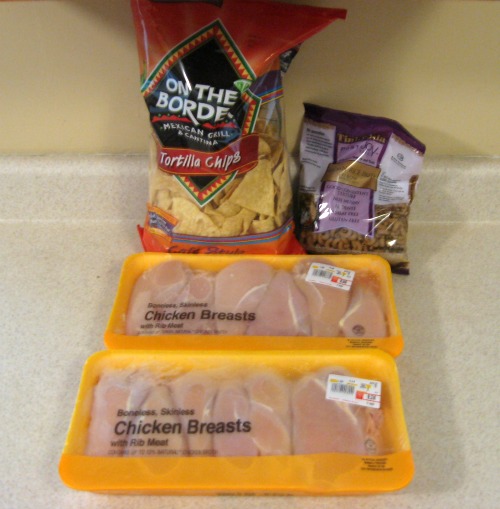 WALMART–Spent $26.98.
Grocery Saving Tip: Shop the sales at multiple stores if they are within a few miles of each other.
The Walmart is right down the road from Aldi and had boneless, skinless chicken breasts for $1.99  pound which is $.50/lb cheaper than Aldi's price. I also had to buy our tortilla chips there because Aldi's chips are not gluten free, as well as some gluten free pasta.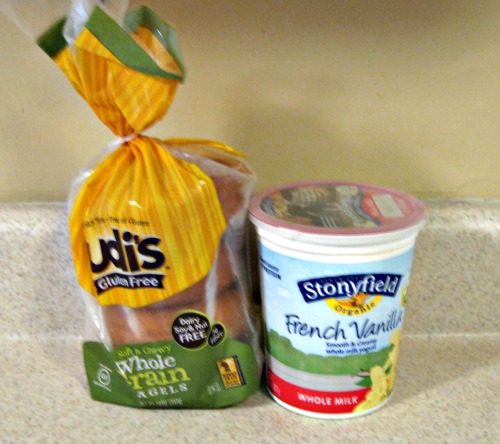 PUBLIX-–Spent $8.49.  
 I had to make one more stop at Publix because neither Aldi nor Walmart carry Udi's gluten free bagels or the yogurt we like.
Weekly Total: $141.70
Monthly Total: $253.33 
($125/week budget for six people–I am over for the week, but only $3.00 over for the month.)
Join us for The Peaceful Mom Save Money On Groceries Challenge! I share one tip to implement each week so you can start saving right away! Click here to see the current Save Money On Groceries Tips.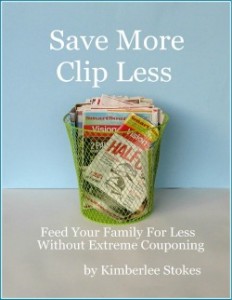 Read more about how I feed my family for less without couponing in my Save More-Clip Less e-book!
Click here to see what others are saying.
Click here to see previous week's shopping trips.
How did you do this week? Leave a comment!
You May Also Enjoy: