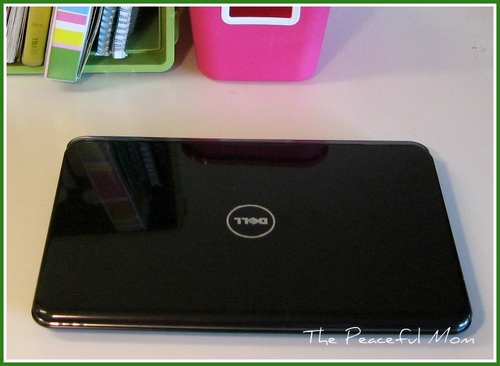 If you have been following me for a while, then you know about my struggle to keep the digital photos organized and backed up on my computer. Between the blog and recording our family's special moments, I have literally thousands of photos. I don't want to take the chance of losing them because my computer hard drive crashes, or some other crazy thing happens (like children deleting important files while using our shared computer!).
If you are like me, you know that you need to back up all the photos and important documents, but it probably never gets done between cooking, laundry, grocery shopping and driving the kids to various activities.
I have a super easy solution for you.

Norton™ Online Backup is a personal cloud service that automatically and securely backs up your digital photos, videos, music, financial records and other irreplaceable documents to secured online data centers. You can quickly and easily restore your files, photos and videos in the event of a computer hard drive crash, accidental deletion, theft of your computer, natural disasters, or other issues.
Two features that I really like are the fact that one Norton™ Online Backup subscription can be shared on up to five family Windows® or Macintosh® computers, so there is no need to purchase multiple subscriptions to meet your family's needs.
I also really like the Keyword Search feature that allows you to quickly locate the exact files you want to restore and then retrieve them from any computer connected to the internet. You can easily transfer files between both Macintosh® and Windows® computers, and you can also add secured storage space as you need it.
If you are looking for an easy solution to keep your family's memories and important information safe, you should definitely check out Norton™ Online Backup.
Great news! You can win a FREE 1 year subscription to Norton™ Online Backup (25 GB)!
To enter to win The Peaceful Mom Norton Giveaway:

1. "Like" The Peaceful Mom on Facebook (click here) or follow @thepeacefulmom on Twitter (click here);  AND

2. Leave a comment on THIS post (not on Facebook) telling me why you need Norton™ Online Backup (feel free to be creative 🙂 )

Rules: One entry per person. Duplicate entries will be disqualified.
One winner will be randomly chosen (by 3rd party software) from the comments on THIS blog post and notified by email. Giveaway ends Tuesday, April 16th at 9:00 a.m. EST. Winner will receive a registration code by email for the service (requires signing up for an account).
If you are new to the concept of cloud storage, check out the posts here for more information.
Please Note: Norton™ provided a free subscription and other compensation in exchange for this post, but all opinions are 100% mine.