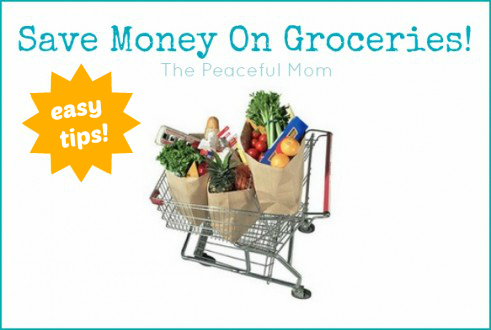 Save Money On Groceries!
Need to save on your grocery bill? Each week I'm sharing one simple tip that you can implement to start saving on your grocery bill right away.
Many of the tips will be familiar, but if you take the Save Money on Groceries Challenge with us, you will actually take the steps each week instead of just filing them in the "I should do that" file. 🙂
[Click here to see all the tips in this series.]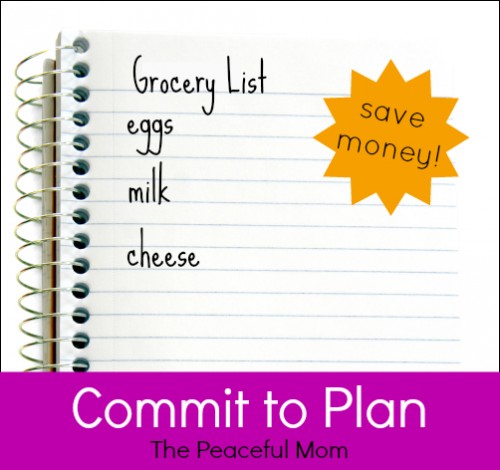 Today's Tip: Commit to Plan  
We all know that we should make a list before heading to the grocery store, but many times we get busy with other responsibilities and "forget" about our need to keep our families fed. Suddenly it's five o'clock and we realize there is nothing in the house for dinner. This means: (a) ordering pizza; (b) making a quick run to the drive through; or (c) making everyone go to bed hungry.
By making a conscious decision and a specific time to plan your shopping trips you can save money and frustration, and avoid the guilt of feeding your family junk food for the third time this week!
The very simplest form of planning is making a grocery list, and once you have determined your shopping day for the week, it's easy to schedule a time one or two days before shopping to make your list. The best way to make sure you stick to your planning time is to write the time on your calendar or schedule each week, or schedule it in your phone with an alert.
Why It Works:
Remember the time you ran into the store for milk, and left with $30 worth of groceries? Grocery store execs are pros at arranging the shelves so that items catch your eye, which in turn causes you to throw them in the cart.
By committing to plan your trip beforehand, you are much less likely to grab those impulse items and to leave the store with exactly what you need for your meals for the next week. It may not seem like fun to plan, but I promise it will save you big bucks!
I will talk more about planning in detail in my next post, but in the meantime, here are a few resources to help you.
Resources:
See how I plan my shopping day here (This is a long post, so don't get overwhelmed if you are just beginning to plan.)
Sign up HERE for The Peaceful Mom Weekly eNotes for weekly money saving secrets & organizing tips PLUS awesome free gifts!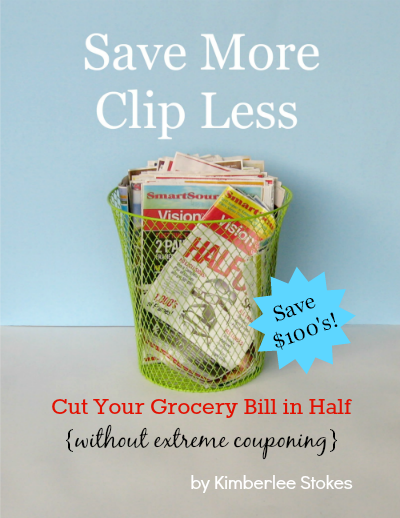 For more ideas to save money on groceries, check out my ebook Save More–Clip Less: Cut Your Grocery Bill in Half  Without Extreme Couponing.
Click here to see what others are saying.
If you're joining us for the Challenge, leave a comment with the day or time you will commit to planning your shopping each week.
(or if you have to choose a different day each week because of your schedule, tell us what day you plan your upcoming week.)
You May Also Enjoy: