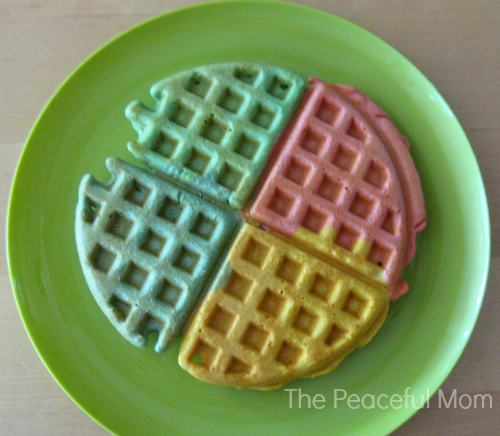 Show and Tell Saturday: Show off your creativity!
Living on less, doesn't mean living a boring life! As I intentionally engage my creativity, I find that I am happier and more peaceful, so each week I challenge myself to do at least one project– even if it's something simple like art journaling or creating a new recipe.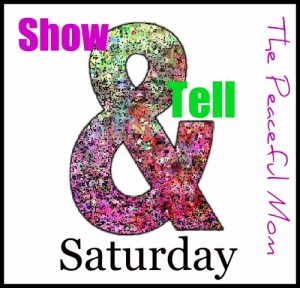 Show & Tell Saturday is where I show off my creative explorations and give you a chance to link up yours too!
Please Note: I feature projects which I think are creative, useful, beautiful or tasty. My inclusion of a link does not imply my endorsement of other content on the featured blog (because I haven't read everything there 

 ).
Last Week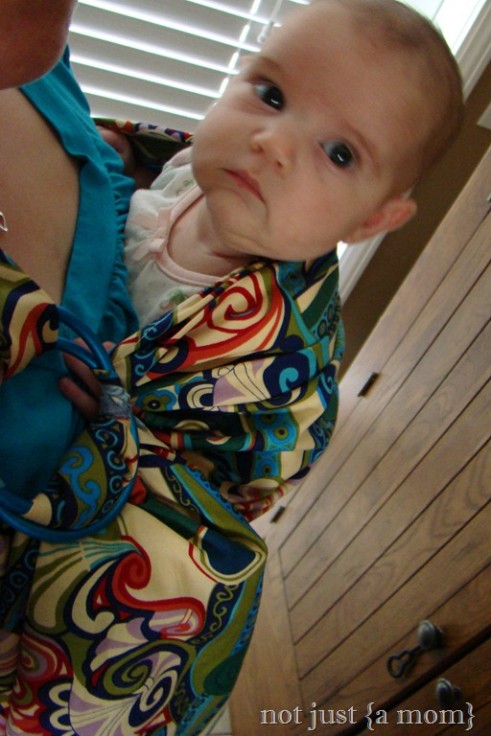 Christi showed us how to make a DIY Baby Ring Sling.
(That adorable baby almost makes me want to have another one!)
Maureen creatively upcycled this dress into an empire waist shirt.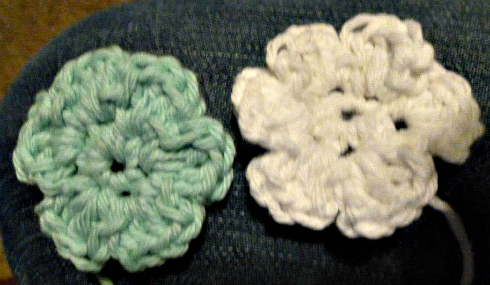 Heidi linked up her Crochet Flower Tutorial.
Check out all the fun and creative projects linked up here (scroll to the bottom of the post) including Katy's Frugal Fashions!
This Week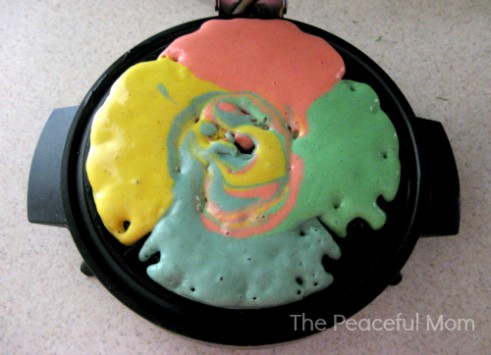 I'm linking up my daughter's creative Rainbow Swirl Waffles.
What have you created this week?
Leave a comment or a link to your blog post with a new recipe you tried, furniture you painted, a poem you wrote, a scrapbook page you designed, a hat you crocheted–whatever you created…
(Please Note: If you are linking up and want to be featured in the next week's Show & Tell Saturday, please make sure that you link a good quality photo that is at least 400 pixels wide. Thanks!)
Show and Tell!



You May Also Enjoy: