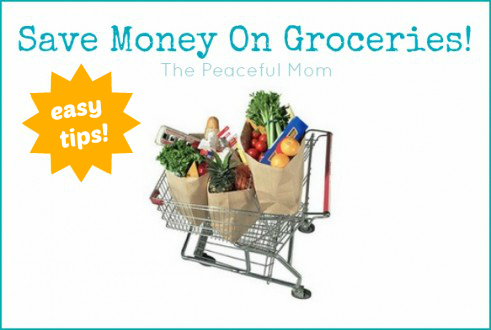 Save Money On Groceries!
Need to save money on your grocery bill? Each week I'm sharing one simple tip that you can implement to start saving on your grocery bill right away.
Many of the tips will be familiar, but if you join us for the Save Money on Groceries Challenge and take the step each week, you will start saving right away! 
[Click here to see all the tips in this series.]
Today's Tip: Choose a shopping day. 
Take a look at your schedule and choose one day out of the week that you can consistently dedicate to grocery shopping. Maybe Saturday mornings will work best for you because Dad can spend time with the kids, or maybe you get off work early on Wednesdays and can shop on the way home.
If you have an ever-changing schedule, you can choose one day at the beginning of each week, but I encourage you to choose a specific time and stick to it.
Why This Works
It may seem simple, but scheduling grocery shopping into your week on a consistent day causes you to acknowledge that food is a priority in your life, and that you need to do something about it. You can avoid last minute drive thru runs and those impulse purchases you make when you go to the grocery store two or three times a week.
You can take control of your shopping and meal preparation so it doesn't control you.
Having a deadline each week also helps to motivate you to plan for your shopping trip, which we will talk more about in a future post.
Resources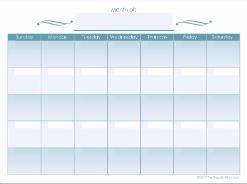 Download a FREE printable calendar here. Just fill in your shopping day for each week, print the calendar and post it on the fridge. 🙂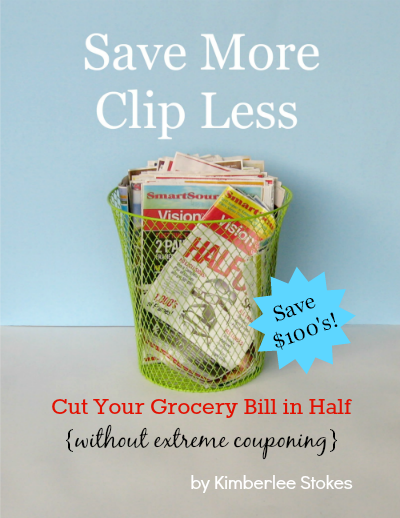 For more ideas to save money on groceries, check out my ebook Save More–Clip Less: Cut Your Grocery Bill in Half  Without Extreme Couponing.
Click here to see what others are saying.
[Click here to see all the tips in this series.]
If you're joining us for the Save Money on Groceries Challenge, leave a comment with your shopping day. 🙂