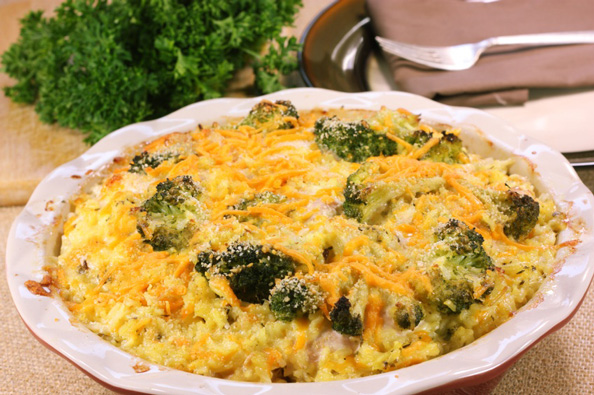 Need a delicious and budget-friendly Easter recipe? Try this simple Broccoli Cheddar Casserole Recipe from eMeals.
Easter Recipe: Broccoli Cheddar Casserole
Ingredients
* 3 heads broccoli, cut into florets
* 1 cup thinly sliced sweet onion
* 3 cups shredded sharp cheddar cheese,
divided
* 2 cups crushed saltine crackers, divided
* 10 oz can cheddar cheese soup
* 1 cup sour cream
* 1 large egg
* 2 teaspoons minced garlic
* ½ teaspoon seasoned salt
* ¼ teaspoon pepper
* 5 tablespoons butter, melted
Instructions
1. Preheat oven to 350°F.
2. Place broccoli and onion in a large Dutch oven.
3. Add water to cover, and bring to a boil over medium-high heat.
4. Reduce heat and simmer 8 minutes, or until tender; drain well.
5. In a large bowl, combine 2 cups cheese, 1 cup crushed crackers, soup,
sour cream, egg, garlic, seasoned salt and pepper.
6. Stir in broccoli mixture, and spoon into a 9x13-inch baking dish coated
with cooking spray.
7. Sprinkle remaining 1 cup cheese evenly over the top.
8. Combine butter and remaining 1 cup crushed crackers; sprinkle over
cheese.
9. Bake for 30 minutes, or until bubbly and slightly browned.
https://thepeacefulmom.com/2013/03/27/easter-recipe-broccoli-cheddar-casserole-recipe/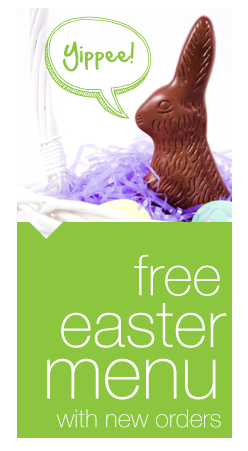 Sign up for a weekly meal plan (including recipes and a grocery list) from eMeals, and print a FREE Easter Menu! 
Plans start at just $7 a month for a 3 month subscription, and readers of The Peaceful Mom can get a 10% discount by using promo code PEACEFUL!
Click here to find out how YOU could win a 3 month subscription to eMeals!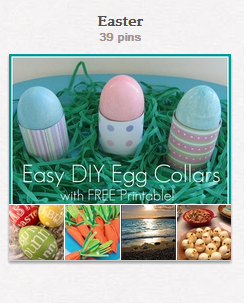 Be sure to check out my Easter Pin Board on Pinterest for more great ideas! You can follow me on Pinterest to see all the fun, interesting and helpful ideas I pin. 🙂
You May Also Enjoy: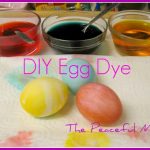 *Affiliate links are included in this post. Read our disclosure policy here. 
I'm linking up to Tasty Tuesdays!