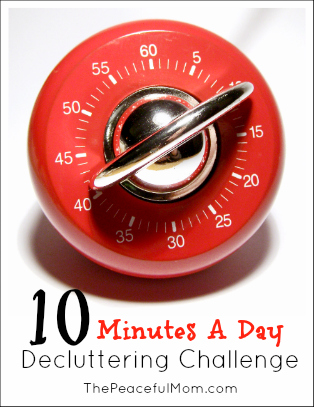 Did you join us in January for the 10 Minutes A Day Decluttering Challenge? We are taking just ten minutes a day to remove clutter from one area of our homes. Part of healthy living is creating comfortable and energizing spaces in our homes, rather than living with draining, overwhelming areas.
You have probably discovered by now that clutter can be a constant challenge, and sometimes the clutter isn't just what you can see on the surfaces of your home. Clutter can be hidden too.
As I mentioned in my Weekly Plan, my 10 minutes a day project for this week is Digital Photo Organization.
You can read about my Digital Photo Organization Plan here. I would love to say that I have kept up with the plan, but this is one area that is a constant struggle.
What is your clutter challenge? Leave a comment so we can encourage each other!
(You can also leave a link to photos of your progress!)
You May Also Enjoy: