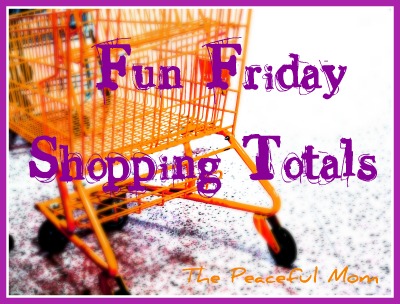 Fun Friday Shopping Totals: See how I feed my family of six (including 3 teens) for around $125/week. See our $125 Budget Weekly Menu here. 
As a result of my recent posts on nutrition, I decided to do a little experimenting this week. On the way to a dentist appointment, I noticed a Whole Foods store, so I stopped in to check out the prices. Some of the prices were not as bad as I expected, so I ended up doing some shopping.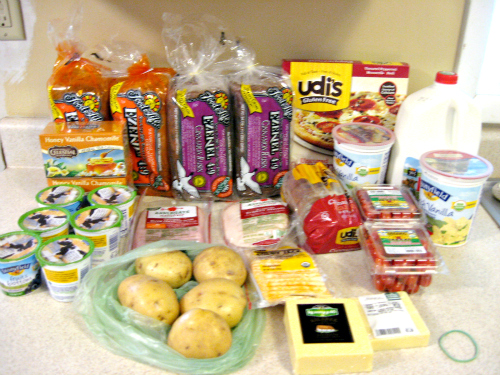 WHOLE FOODS ––Spent $86.60.  
Highlights:
organic cherry tomatoes $3/pint ($1.50 more than I pay for non-organic)
4 loaves of Ezekiel 7 Grain Sprouted Bread $3.99 each (reg. $5.99)
Udi's Gluten Free Pizza $6.99 (unavailable at our regular stores)
365 Organic Sliced Cheese $6.99 (more than double what I pay for regular sliced cheese)
Applewood Farms Organic Lunchmeat $6.49 a pack with coupon (double the price of Hormel Naturals which I usually buy)
Organic Milk $5.99 (same price as Walmart organic milk)
Organic Block Cheese $10.85 (about 3 times what I normally pay for block cheese)
Organic Yogurt 16 oz. container $3.59 (same price at Publix)
Organic Yogurt 6 oz. containers $.66 each with coupon (same price as Publix)
Organic Potatoes $1.69/lb (I pay $.30/lb for regular potatoes)
Celestial Seasonings Tea Bags $2.50 (sale–about the same as Walmart)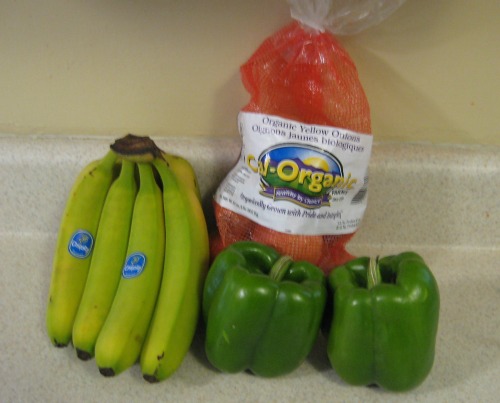 PRODUCE MARKET–Spent $4.56.
I found organic onions for $1.75. All other produce is non-organic.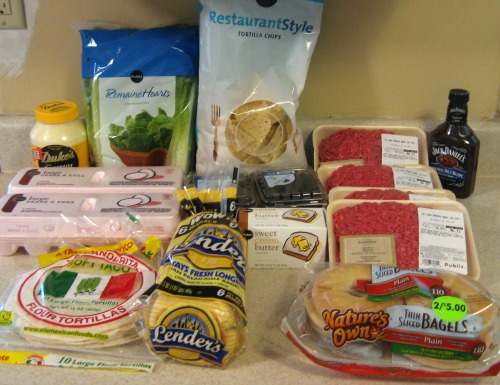 PUBLIX–Spent $54.65.
 I was able to find grass fed ground beef on sale for $5.99/lb which is $4 cheaper per pound than Whole Foods, but three times what I pay normally for ground beef.
WALMART–Spent $4.44. (no photo: 4 lb bag of navel oranges $2.98, 1 lb brown sugar  $1.46)
Weekly Total: $153.25 
Monthly Total: $399.84    
Our budget is $125/week for six people, so my overage this week puts me over for the month by $24.85 so far. The good news is that the bread will last us two weeks and part of the ground beef will go in the freezer for later.
I made the most of my shopping at Whole Foods by purchasing items that were on sale and using the available Whole Foods coupons, but the overall bill was pretty hefty. I was able to do it this week because we have lots of food in the fridge and freezer from previous weeks. I may make a trip once a month to purchase the Ezekiel bread since our local stores don't carry it, but I won't be shopping there on a regular basis.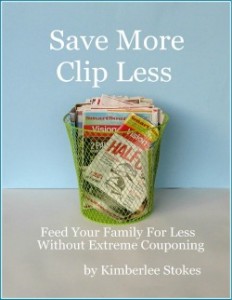 Need to lower your grocery bill? Read more about how I stick to a $125 a week budget in my Save More-Clip Less e-book.
Related Topics:
Click here to see previous week's shopping trips.

You May Also Enjoy: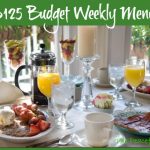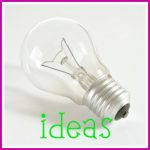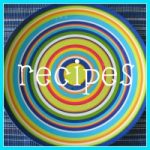 How do eat healthier on a budget? Leave a comment!