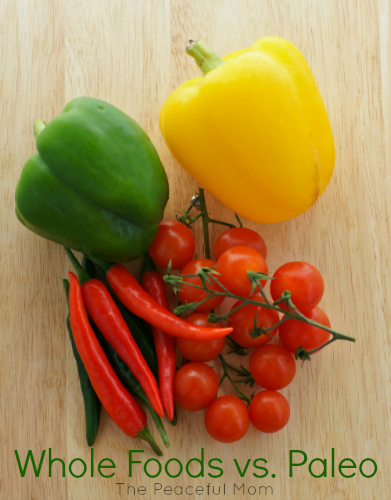 As a part of Healthy Living Month, I have been exploring different theories on healthy eating. Last week I talked about the Paleo diet (see Paleo recipes and resources here).
As I mentioned in the post, it is a great idea to eliminate the processed foods from our diet, but the strict requirements of going paleo are unrealistic for our family at this time.
A plan that I like better is the Whole Foods or Nutrient Dense way of eating. Based on the research of the Weston A Price Foundation, this way of eating involves whole, real foods like vegetables, fruits, meat and natural fats like butter, whole dairy products and coconut oil. They suggest eating grass fed beef and unpasteurized dairy products, and eliminating sugar and all processed foods.
My dream would be to feed my family only grass fed beef, free range chicken, unpasteurized dairy and organic produce, but that isn't a reality right now with our current grocery budget of $125. As a compromise, I try to buy as many vegetables and fruits as possible, and feed my family the best quality meat that we can afford. We also purchase whole dairy products as opposed to low fat products.
As you can see in my weekly menu plans, I don't follow the guidelines exactly and some weeks are better than others. Starting this month, however, I am committing to doing a better job of eating whole foods rather than processed foods.
If you would like to try this way of eating or just find out more, here are a couple of great Whole Foods resources: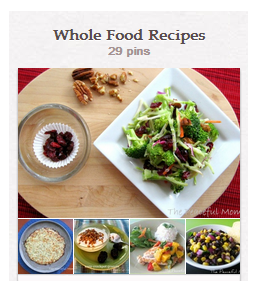 Follow my Whole Foods Recipes Pin Board on Pinterest for easy and delicious meal ideas.

Read the research behind this way of eating, discover why it is not "politically correct", find recipes and more.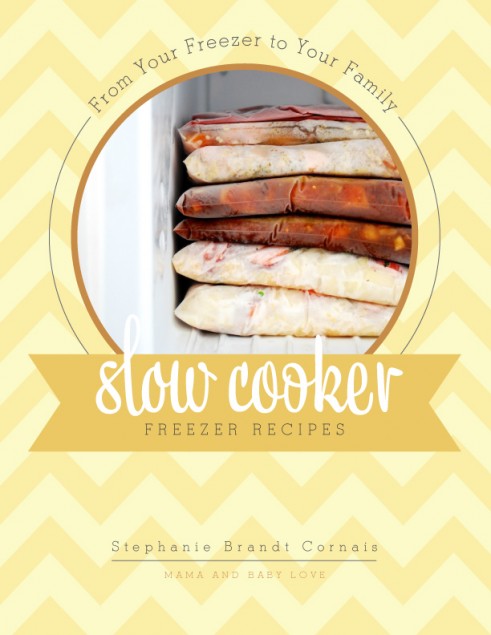 From Your Freezer to Your Family
Easy whole foods recipes that you prepare ahead of time, store in the freezer and then cook in the crockpot! Read more here.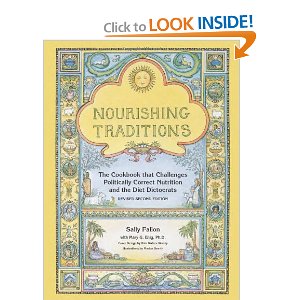 A popular cookbook based on the Weston A. Price Foundation's Dietary Guidelines. In my opinion, this is best for those who have decided they will eat this way rather than someone who is just exploring the options.
[See all the Healthy Living Posts here.]
Are you making any changes to the way you eat? Leave a comment.
You May Also Enjoy: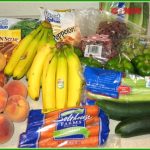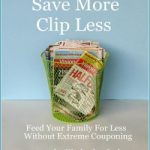 *Affiliate links are included in this post. Read our disclosure policy here.