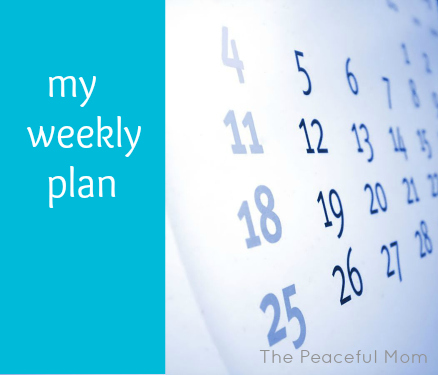 My Weekly Plan– Make a weekly plan so you can live your true priorities!
My favorite way to stay organized is to make a weekly plan to ensure that I am focusing on what is truly most important in my life, rather than just crossing tasks off my to do list.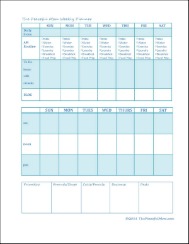 I have been handwriting my plan in my art journal, but there is no art work this week. We have a lot going on so I will be using my Weekly Planner 3 to better schedule everything.
You can see last week's plan here. I got lots of rest, but I am still dealing with the remnants of whatever I had. My goal this week is to get back on track with daily exercise and to make time for a date with my husband even though we have a super busy schedule for the next 7 days.
I will be continuing my daily "Brain Dump"and my Nightly Plan.

As a gift to my readers, you can now print your own customizable Weekly Plan! Click here and "like" The Peaceful Mom on Facebook to access the download link.
Click the link and type in your info for the week. Once you are done, right click the form to print and check off each task as you complete it.
(You can see all of the FREE printable planners I have available here.)
What do you have planned this week? Leave a comment.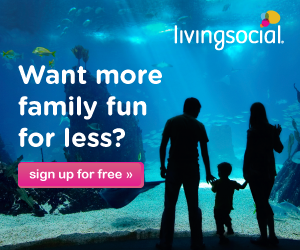 Sign up for Living Social for deals on attractions and restaurants in your area at 50% to 70% off! Click here to sign up for FREE!
You May Also Like: