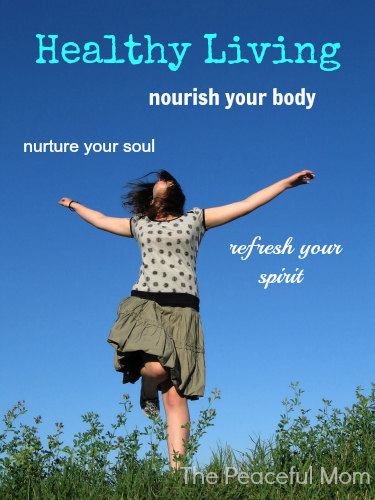 It's Healthy Living Month here on The Peaceful Mom and we're talking about ways to nourish your body, nurture soul and refresh your spirit. [See all the Healthy Living Posts here.]
As I mentioned in my first post in this series, small changes can make a big difference, and truly the only way to make permanent change in your life is to change your habits slowly over time.
I have seen this in my own life with running. I started out a couple of years ago barely able to run a block. I worked my way slowly to the point where I could run 1.5 miles and then I ran a 5K, which is something I never thought I could do.
I have recently been running less, but I am committed to exercising every day in some way.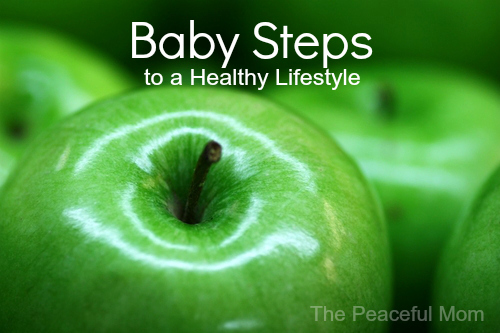 If you are ready to make some changes in your own life, Angela gives some great ideas in this Baby Steps to a Healthier Lifestyle post. I would love for you to leave a comment and tell me what you think about the post.
What small changes have you made that improved your life? Leave a comment.
You May Also Enjoy: