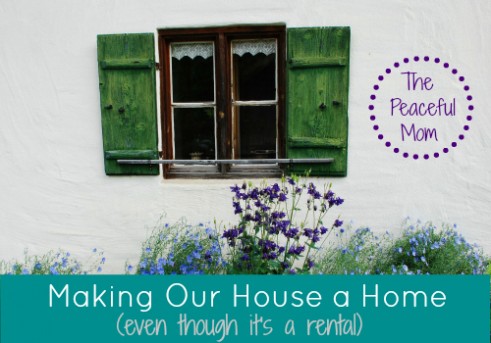 Making Our House A Home (even though it's a rental)–Follow my journey in turning our house into a home. You can read other posts in this series here.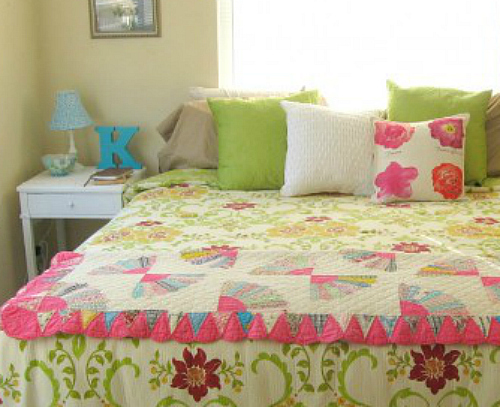 I just found this cute night stand at a local discount store. It's the perfect height and I love the cottage feel of it.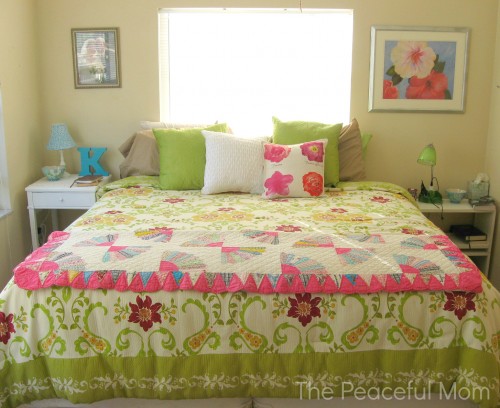 Here is a view of the current state of this side of the master bedroom. (Click here to see the before photo–scroll to the middle of the post.) I'm still looking for a bed skirt and window treatment. I may take one reader's suggestion of hanging twin sheets as curtains.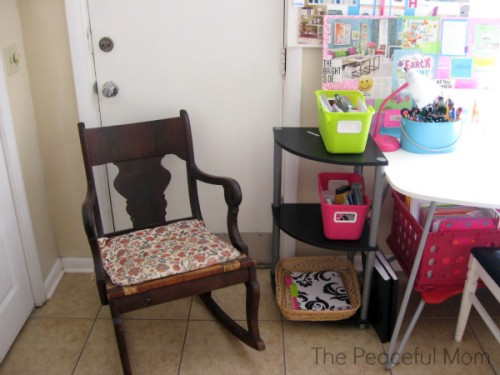 I was also able to update the "studio" section of my bedroom. This is where I do my art journaling and other crafty projects.
I found the green cushion for the chair for $5.00, and I moved one of my inspiration boards to the door to break up all that white space.
So, I am really happy with the way things turned out in the master bedroom. Thanks for following along with me. 🙂
What's your current home project? Leave a comment or a link.
[Click here to read pt. 6 of Making Our House a Home: Our New Kitchen.]
[Click here to read all the posts in this series.]