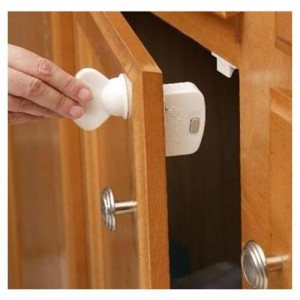 (Please note: This is a sample photo, not the actual product you will receive.)
The FREE Cabinet Latch Starter Kit  is still available from Home Made Simple if you haven't previously requested it. Just click the green button to access the request form.
This is a great freebie for moms with toddlers! Your kit should arrive within 8 weeks.
Click here to request yours!