If you have been around The Peaceful Mom very long, then you are probably aware that our family sold 90% of what we owned in late 2010 in order to attend a training school with the intent to move overseas (a long time dream of ours).  
During the training we discovered that the organization was not a good fit for our family and that the timing was not right for us to move out of the country. That left us with an immediate need to find jobs, a place to live and stuff to furnish that place–and fast! We were basically starting over from scratch.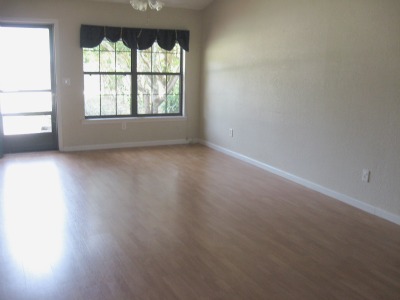 I've chronicled part of our story here on the blog, like how we furnished our entire livingroom for less than $200 and the Rocking Chair Story.  
Because we were in basic survival mode, I didn't think very much about decorating or making our home special. I still felt that everything was temporary because we were in a rented condo. I didn't want to invest much in the process in the event that we would be moving again soon.
Then in April of 2012 we were able to move into a house. Even though it was a rental, it felt less temporary and more like we were coming out of survival mode into rebuilding a "real life".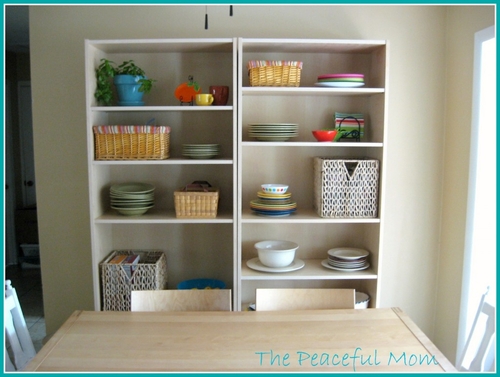 One of the first projects was the kitchen which has no pantry or closet of any kind, so I improvised with this open shelving from Ikea. I needed the shelves to be functional to hold food and dishes that I had no room to store elsewhere, but I also wanted them to look nice, so I added a plant and some decorative items. I began to think more about making our house a beautiful living space rather than just a place to hang out.
I slowly started adding decorative and organizational elements to our home over the next few months and I was content that it was becoming a functional and nice looking space for my family. Then I read a book that changed my mindset about my home altogether, and I'll share more about that in my next post. 🙂
[Click here to read all the posts in this series.]