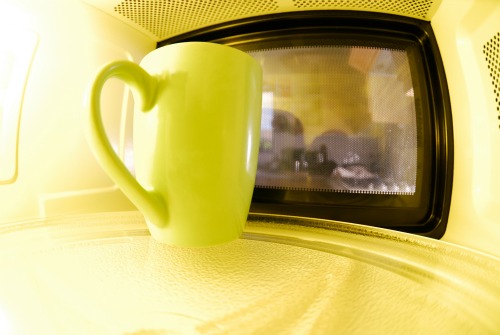 Show and Tell Saturday: Show off your creativity!
Creativity breathes life into my soul! As I intentionally engage my creativity, I find that I am happier and more peaceful so each week I challenge myself to do at least one project– even if it's something simple like art journaling or creating a new recipe.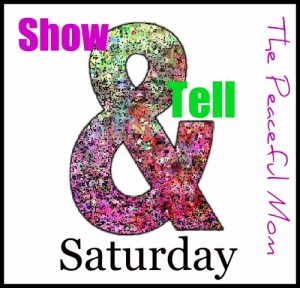 Show & Tell Saturday is where I show off my creative explorations and give you a chance to link up yours too!
Please Note: Please Note: I feature projects which I think are creative, useful, beautiful or tasty. My inclusion of a link does not imply my endorsement of other content on the featured blog (because I haven't read everything there 

 ).
Last Week
Part of being creative is thinking differently. If you read my post about Our Microwave-less Experiment then you know that we have a little different view than most people. I enjoyed reading this post by Elizabeth because she had a similar experience.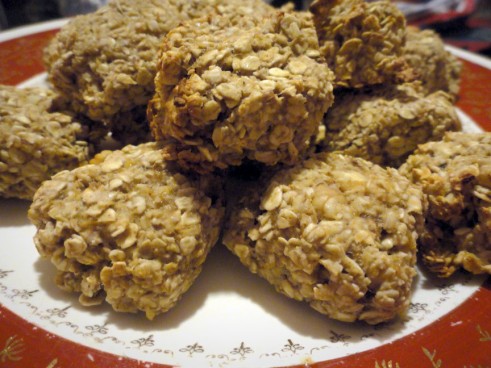 She also linked up this super simple Whole Foods Banana Oat Cookies recipe.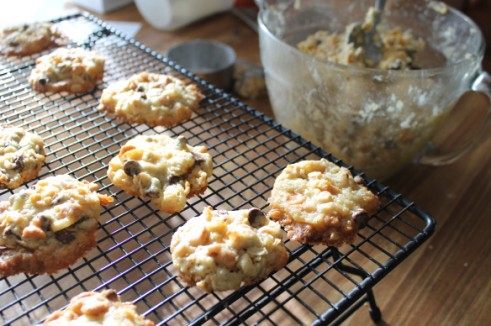 If you'd like something a little more decadent, check out Jamie's Buffalo Chip Cookie Recipe.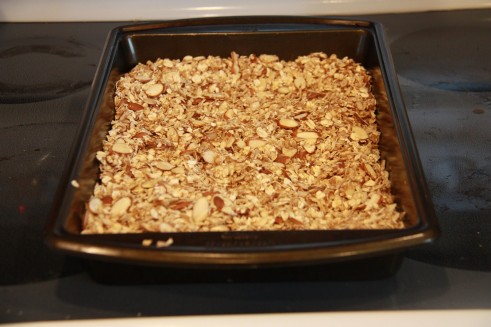 Colleen shows you How to Make Your Own Granola.
(Don't forget about my Crockpot Granola recipe here.)
Check out all the fun and creative projects linked up here including a cute crocheted owl hat by Heidi Lyn (scroll to the bottom of the post).
This Week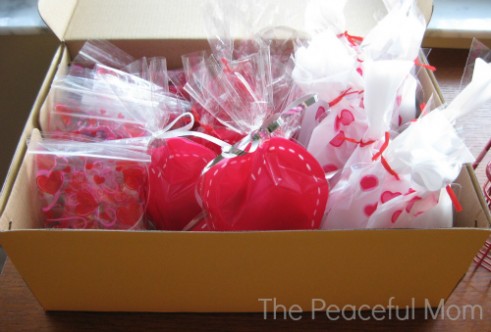 My Show & Tell entry for this week will be the Valentine Treat bags we made for my 12 year old's friends.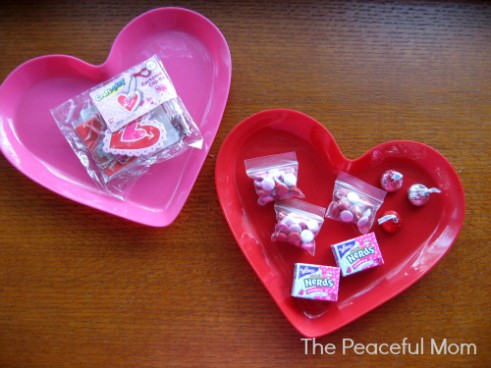 We found the back pack clip craft kits for $.39 at the thrift store which went into a few bags for special friends. Then everyone received candy and a Valentine card.
Most of the bags that we purchased unfortunately had a very small opening at the top, so we had to get creative. Rather than purchase the mini bags of M & M's which would not fit in the treat bags, I used the plastic zipper bags leftover from my Build-Your-Own Snowman Kits (click here to read more) and divided up the large bag of M&M's into these mini bags. You gotta have Valentine M & M's, right?
What have you created this week?
Leave a comment or a link to your blog post with a new recipe you tried, furniture you painted, a poem you wrote, a scrapbook page you designed, a hat you crocheted–whatever you created…
(Please Note: If you are linking up and want to be featured in the next week's Show & Tell Saturday, please make sure that you link a good quality photo that is at least 400 pixels wide. Thanks!)
Show and Tell!



You May Also Enjoy: