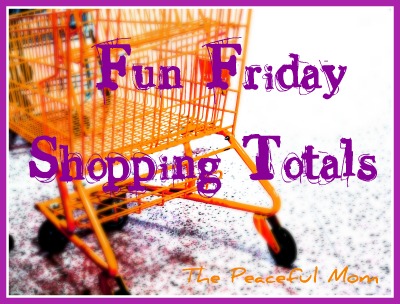 Fun Friday Shopping Totals: See how I feed my family of six (including 3 teens) for around $125/week. See our $125 Budget Weekly Menu here. 
It's been a bit of a crazy week with all of the activities we had planned, so I am just getting to the grocery shopping today.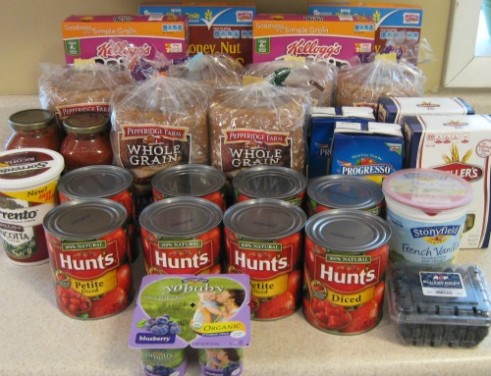 PUBLIX-–Spent $48.87.  
Highlights:
28 oz cans Hunts tomatoes $.99 each
Honey Nut Cheerios $2.05 per 12.25 oz. box
Kellogg's Raisin Bran $2.00 per 18.7 oz. box
Progresso Chicken Broth $1.30 per container
Mueller's Ziti  $.80 per box
Bertolli Sauce $1.50 per 24 oz. jar
Pepperidge Farms Bread $2.10 per loaf
Grocery Saving Tip: When an item is on sale at its lowest price, buy as much as you can afford and use before it expires. I purchased 6 loaves of bread (most of which I will place in the freezer to use over the next two weeks) and I stocked up on canned tomatoes at the lowest price for our area ($.99 per 28 oz. can.)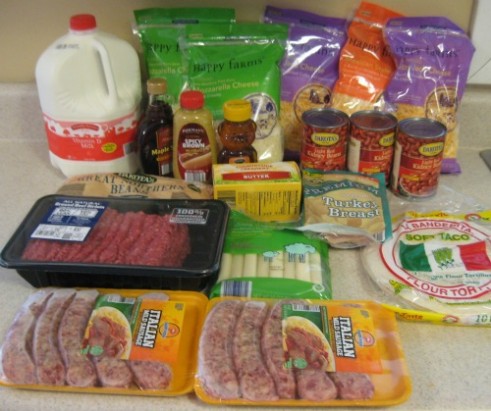 Aldi Dairy, Meat and Grocery Items
Grocery Saving Tip: Purchase staples at one low-cost store. I normally price match Aldi's produce prices at Walmart and don't really shop there, but I needed to stock up on a few staples this week, so I decided to check out their prices. I was pleasantly surprised and ended up purchasing some extra cheese to put in the freezer for next week.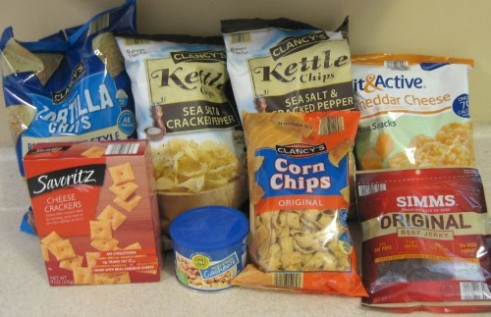 Aldi Snack Foods
I normally don't buy very many snack foods, but we have several outings planned in the next couple of weeks and the prices on these snacks were just too good to pass up.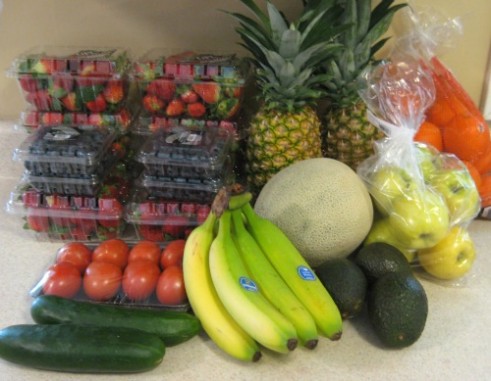 Aldi Produce
Highlights:
4 lbs navel oranges $1.99
cantaloupe $1.19
blueberries $1.29 per 6 oz. container
Haas avocados $.59 each
bananas $.44/lb
strawberries $.99 per 16 oz. container
Grocery Saving Tip: Buy produce at its lowest price and freeze it for later. The strawberries were at the rock-bottom lowest price for our area ($.99/16 oz. container), so I purchased 8 containers. To save money in future weeks I freeze in season produce (like these strawberries) using this method, and then we will use them for smoothies later in the month.
 Total Spent at Aldi $98.76.
I also spent $14.64 on 5.4 lbs of boneless Chuck Roast at Winn Dixie.
Weekly Total: $162.27 

Monthly Total: $381.56    
($125/week budget for six people–I'm $37.27 over for the week, but just $6.56 over for the month.)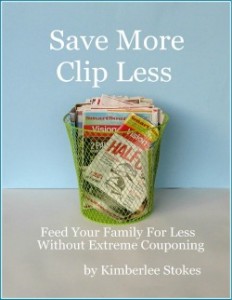 Need to lower your grocery bill? Read more about how I stick to a $125 a week budget in my Save More-Clip Less e-book.


Related Topics:
Click here to see previous week's shopping trips.

You May Also Enjoy: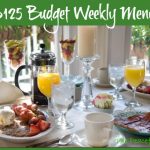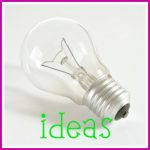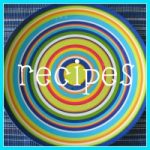 How did you do this week? Leave a comment!