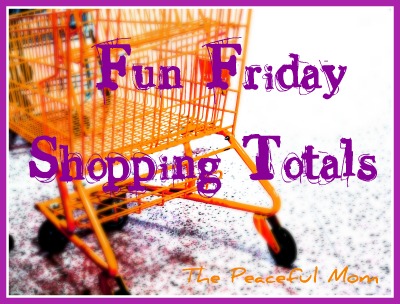 Fun Friday Shopping Totals: See how I feed my family of six (including 3 teens) for around $125/week. See our $125 Budget Weekly Menu here.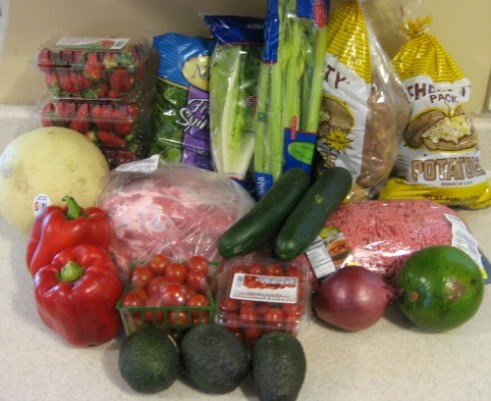 PRODUCE MARKET-–Spent $43.69.
Grocery Saving Tip: Check local produce stands and ethnic markets. They often have much lower prices on certain items than chain stores.
I was able to purchase:
Red Bell Peppers $.50 each
Haas Avocados $.50 each
Cucumbers $.45 each
Pint Grape Tomatoes $1.49
Pint Cherry Tomatoes $1.49
5 lbs. Idaho potatoes $1.49 each
Pork Shoulder Picnic $.99/lb
Ground Beef $2.39/lb (good price for our area)
Large Honey Dew Melon $1.39
16 oz. Strawberries $1.50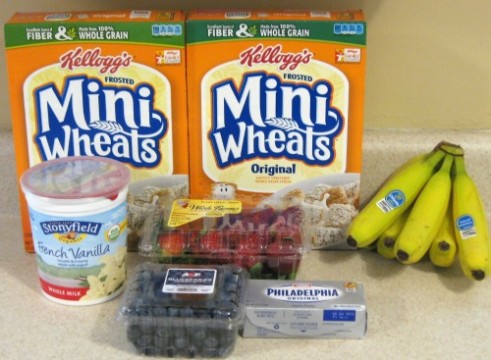 PUBLIX-–Spent $16.49.  
Grocery Saving Tip: When an item is on sale at its lowest price, buy as much as you can afford and use before it expires. I was able to get the Frosted Mini Wheats for just $2.20 a box. I could have purchased more, but I wanted to stay under budget this week to make room for take out pizza.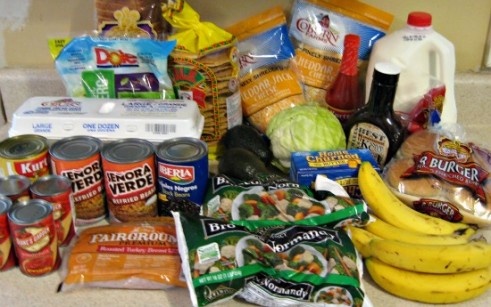 SAVE A LOT–Spent $36.20.
Grocery Saving Tip: Purchase staples at one low-cost store. I purchased 1 pound of butter for $2.49 (reg. price $2.99 and up), eggs for $1.75 a dozen (reg. price $2.75 and up), milk for $3.09 a gallon (reg. $3.69 and up), and wheat bread for $1.29 (reg. $2.59 and up). The other items you see here are all priced lower than similar items at Walmart and other stores in my area.  
Weekly Total: $96.38
February Monthly Total: $219.29  
($125/week budget for six people)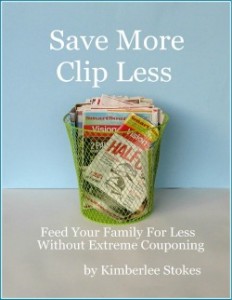 Need to lower your grocery bill? Read more about how I stick to a $125 a week budget in my Save More-Clip Less e-book.
Related Topics:
Click here to see previous week's shopping trips.

You May Also Enjoy: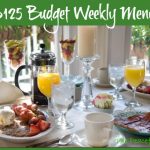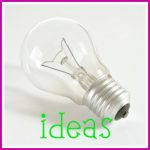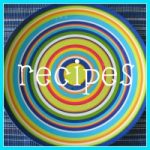 How did you do this week? Leave a comment!