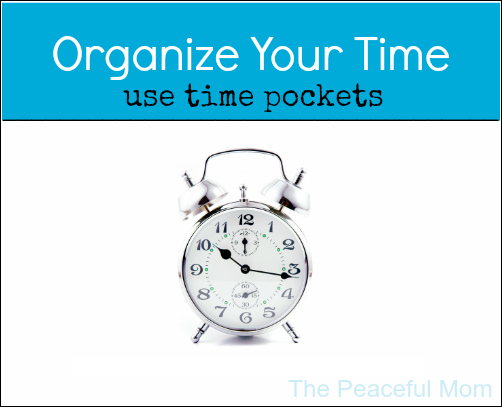 Organize Your Time: Use Time Pockets
Time management may not seem like a "fun" topic, but if you want to live intentionally and achieve your most important goals, you will need to look at how your spend your time each day. This week I am sharing a few of my top tips for organizing your time, so that you can live life on purpose!
A great way to accomplish more in your day is to use "time pockets"–those few minutes here and there during which you are waiting for something else. You probably already do some of these activities like checking email while eating lunch or reading in the doctor's office, but you can expand this concept to so many other times in your day:

While your bagel is toasting, chop some veggies for dinner later.
While you are waiting for dinner to cook, clean the kitchen.
When watching television, organize a file during commercials.
Listen to a podcast while exercising.
Read or write thank you notes while waiting for an oil change.
Balance your checkbook while waiting in the car line to pick up your child from school.
Make your weekly menu and grocery list by spending 5 minutes a day while you are cooking breakfast or dinner.
If we're honest, most of these time pockets are filled with frivolous activities like social networking or surfing the web. There is nothing inherently wrong with those activities, but if we change the way we think then we can use this time to accomplish small projects that improve our lives by moving us toward our goals, making us more productive and creating more room for leisure activities.
Let's look at one way using time pockets can help you. Let's say that you plan two hours every Saturday morning to clean your house and do laundry. If you spent 5-10 minutes throughout each week day (or in the evening after work) vacuuming, dusting, washing a load of laundry or cleaning a bathroom, you would free up your Saturday morning for more pleasurable activities like enjoying a leisurely breakfast or taking the kids out to do something fun.
The problem for most of us is that we put off doing less enjoyable tasks until they pile up and take more time than necessary. If we will just plunge ahead and do a little here and a little there, those unpleasant tasks will be done in no time and with much less psychological "pain".
Taking advantage of little pockets of downtime can help increase your productivity, but make sure to enjoy some relaxed "unproductive" time each day as well. I divide my day into "chunks" so that there are times when I am focusing on one task at a time, times when I am multitasking, and others during which I am doing nothing but relaxing. Find the balance that works best for you.
And by the way, if you're a mom, make sure that you are spending time paying attention to your kids too, not just working to get the to do list done. 🙂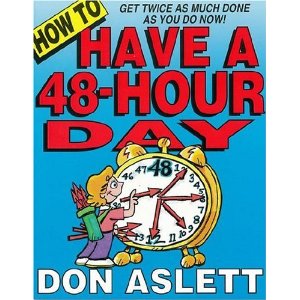 If you'd like some very practical time management tips, one of my favorite books is Don Aslett's How to Have a 48-Hour Day: Get Twice as Much Done as You Do Now!
 It's a really easy read (a great project for time pockets!) with simple tips to incorporate into your day.
How do you use the small pockets of time in your day? Leave a comment.
You May Also Enjoy: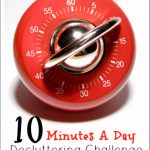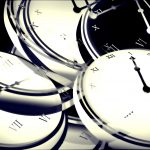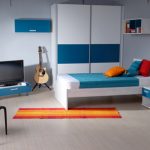 *Affiliate links are included in this post. Read our disclosure policy here.