Valentine Craft: DIY Pocket Hand Warmers is a guest post by Brie.
When colder weather comes around holding hands can be a problem. Gloves are bulky and bare hands are too cold! So when I needed a budget-friendly, no-spending Valentine's Day gift idea, I turned to my craft box and Pinterest to find all the right ingredients for hand-warmers. 
Materials
felt
thread
sewing needle
rice
fragrance (optional)
Directions
Cut out the same shape twice. This will be the front and back of the pocket warmer. (For Valentine's Day, a heart shape is fun.)
Stitch along the edges with your needle and thread, leaving a small hole to fill with rice.
At this point you can fill the warmer with as much (or as little) rice as you like, and add fragrance. This can be something like peppermint extract (in my kitchen) or perfume.
Finish stitching and tie off.
Voila! Your little hand warmer can be warmed for 30 seconds in the microwave, then put immediately into a coat pocket. The warm rice will exaggerate any scent you added, reminding your loved one how much you care plus their hands will stay nice and toasty!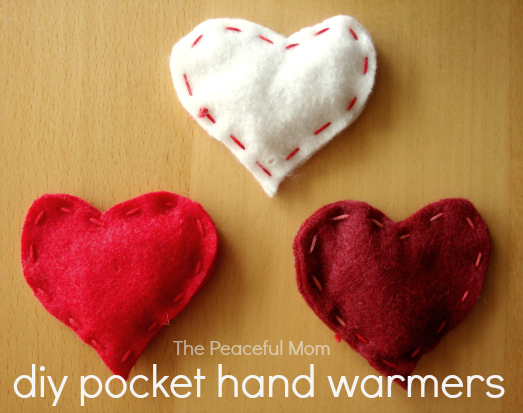 As an additional bonus, you could hide your hand warmers around the house with love notes in a Valentine's scavenger hunt for your sweetie!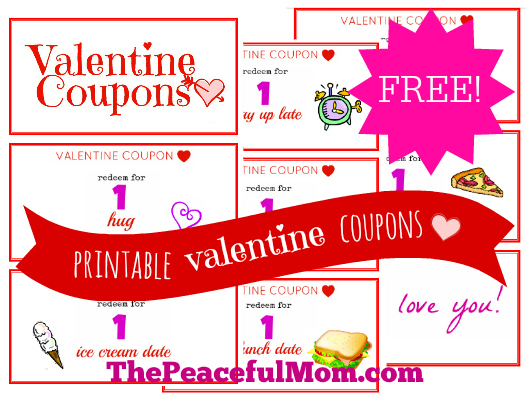 Click here to join The Peaceful Mom community
& grab your FREE Printable Valentine Coupons!
These coupons are a fun and inexpensive way to say "I love you"!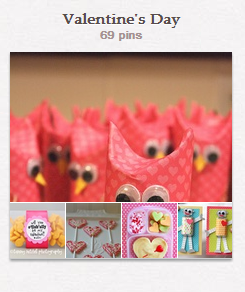 You can also check out The Peaceful Mom Valentine Pinterest Board here!
______________________
Brie E. is scrimping, saving, coupon cutting crafter, filling her free time with Pinterest projects and helping her movie-making husband. You can find out more about their adventures in life and film at BeingMrsE.blogspot.com