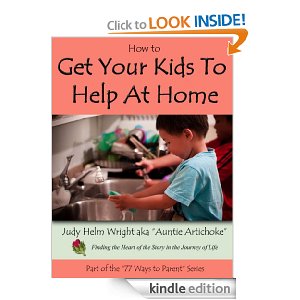 {UPDATE: These are no longer free, but available for $2.99 and up.}
Feb 2
How to Get Your Kids to Help at Home (77 Ways to Parent Series)
How to Raise Resilient Bounce Back Kids (77 Ways to Parent Series)
Text Bullying – Is Your Child Being Bullied Online (77 Ways to Parent Series)
Feb  2
Playful Parenting – Fun Games & Activites For Families (77 Ways to Parent Series)
Building Confidence & Self Esteem (77 Ways to Parent Series)
This is a Kindle book but you can download it to your computer or other mobile devices with the FREE Kindle Reading Apps here, including the Kindle Cloud Reader which I use on my laptop and home computer.
Please note that the price of these books is currently $0.00, but could change at any time. Verify the price before purchasing.
*affiliate links are included in this post–– Read our disclosure policy here.