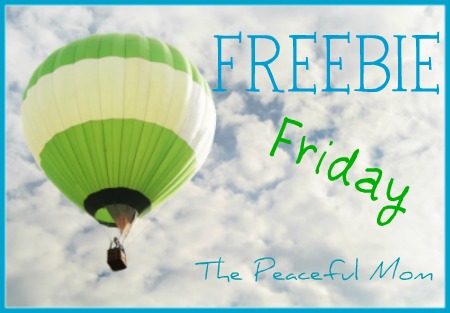 Check out these great FREE offers from this week. (Please note: All offers were available at the time of publication, but are subject to change.)
VALENTINES FREEBIES
Valentine's Day on a Dime eBook
Valentine's Day Coloring Pages
10 FREE Customized Valentines Note Cards (pay shipping) EXPIRED
The Big List of Free Valentine's Day Resources
Valentine's Printable Pack from 3 Dinosaurs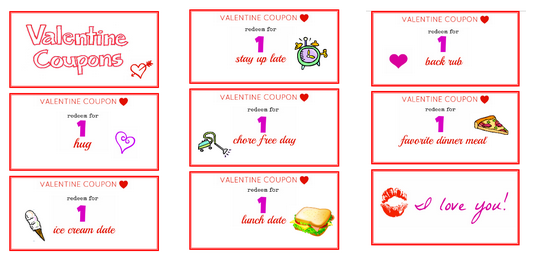 Still Available
FREE Printable Valentine's Coupons!
Star Wars Valentine Printables
iPhone Valentine Boxed Candy Cover
Valentine's Printable Candy Box and Party Circles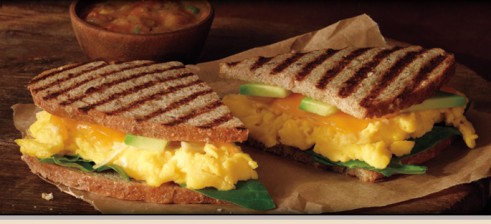 FREE OFFERS
Free Jan/Feb 2013 digital issue to Midwest Living
Free short stack of pancakes at IHOP on February 5 (Donation recommended)
FREE Avocado and Spinach Panini from Corner Bakery Cafe
Free cup of soup at Mimi's Cafe on Friday if you wear red (2/1 Only!)
Free High School Credit Planner for Homeschool
Still Available:
FREE Del Taco Burrito w/ Beverage Purchase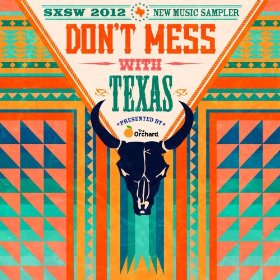 FREE SAMPLES
Rock On MP3 by Blondie
Merge Records Spring Sampler 2012
Don't Mess With Texas: Sxsw 2012 New Music Sampler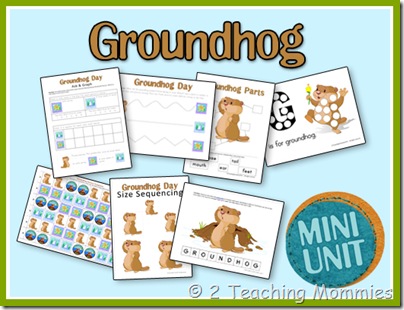 KID STUFF
American Girl Crocheted Blanket Pattern
Age Appropriate Chores for Kids
Children's Bible Comic Book Kings and prophets
LEGO minifigure printable sets- Boy/Girl
Homeschool Resources:
Free Oregon Trail Educational Resource Guide
Free Groundhog's Day Printable Set
Free C. S. Lewis Quotes for Copywork
Angry Birds Printables for Preschool and Kindergarten
Free Charlotte Mason Style eBook with Lesson Plan
Free Winter Pack and free Winter Tot Pack
Over 50 free Montessori Printables
Printable colorwheel with matching worksheet
Free Presidents' Day Unit Study with FREE Printables and Worksheets (PreK – 5)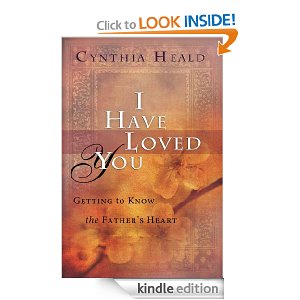 FREE E-BOOKS
Photographing Children – Tips, Tricks And Ideas! (On Target Photo Training)
I Have Loved You: Getting to Know the Father's Heart
Coming Back Stronger: Unleashing the Hidden Power of Adversity
Rikki-Tikki-Tavi
Five Minutes on Mondays: Finding Unexpected Purpose, Peace, and Fulfillment at Work
Make More, Worry Less: Secrets from 18 Extraordinary People Who Created a Bigger Income and a Better Life
 (Available Again!)
The Big Book of American Trivia
Getting Started in Homeschooling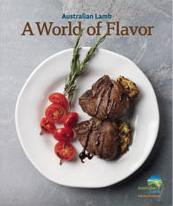 COOKBOOKS
Australian Lamb for All Seasons
Thanks to Kathy from Savings Lifestyle for some of these offers!
*this post contains affiliate links
Click here for more great DEALS & FREEBIES!