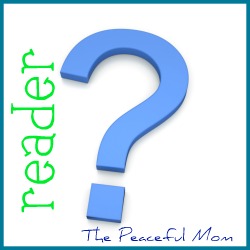 Q: We live in a small 3 bedroom apartment and I have tried everything to lower our power bill. 
We use dryer balls, unplug everything when not in use, line dry clothes, and keep the lights off and we are still paying $260 per month for power. Our lowest bill ever was $200.
I've asked (and been laughed at by my apartment management) about an updated hvac unit and double paned windows. I've replace the seals on all the windows and outside doors. But nothing is working to lower our bill. Suggestions would be greatly appreciated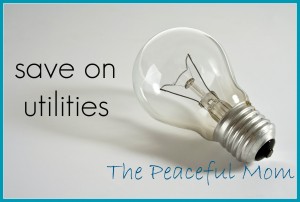 A: I have some tips to lower your utility costs here and you can also read over 100 ideas from readers about how they save on utilities (in the comments)!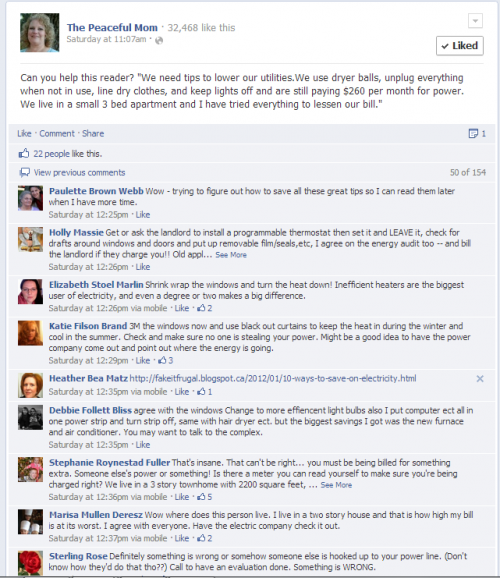 I also asked my readers to chime in on Facebook, and they had some helpful answers. Click here to see all the great suggestions on The Peaceful Mom Facebook Page.
While you're there "like" the page and receive my FREE Customizable Weekly Planner Printable!
How do you save on utilities? Leave a comment. 🙂
You May Also Enjoy: