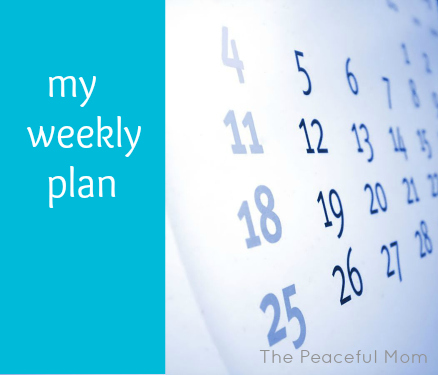 Being organized helps you to live your true priorities!
My favorite way to stay organized is to make a weekly plan to ensure that I am focusing on what is truly most important in my life, rather than just staying busy.
I have used lots of different planners, but I am currently hand-writing my plan each week just because it makes me happy.

I divide my plan into five categories:
PERSONAL- habits that keep me healthy and happy
PEOPLE– activities that promote relationship with the people I love
PURPOSE– tasks that enable me to fulfill my purpose in life
PASSION– activities and experiences which enable me to enjoy life
PROJECTS– priority tasks that need to be finished this week
You can see last week's plan here. I was super happy to get my new hardbound art journal for this year. You can see my first pages here. I am definitely not an artist, but I really enjoy trying.
My 15 year old also passed the test to get her learner's permit, so I now have two "almost" drivers in the house–yikes! I was able to finish everything on my weekly plan for last week except for the family newsletter. 🙁 At this rate, it will be a Valentine's Day letter.
This week I am focusing on hope. There are several things that I would like to see happen for our family that have not come to pass yet. I will be praying for them this week and encouraging myself with one of my favorite Bible verses: "Hope deferred makes the heart sick, but a longing fulfilled is a tree of life." (Proverbs 13:11-13). It may take a while, but I am not giving up.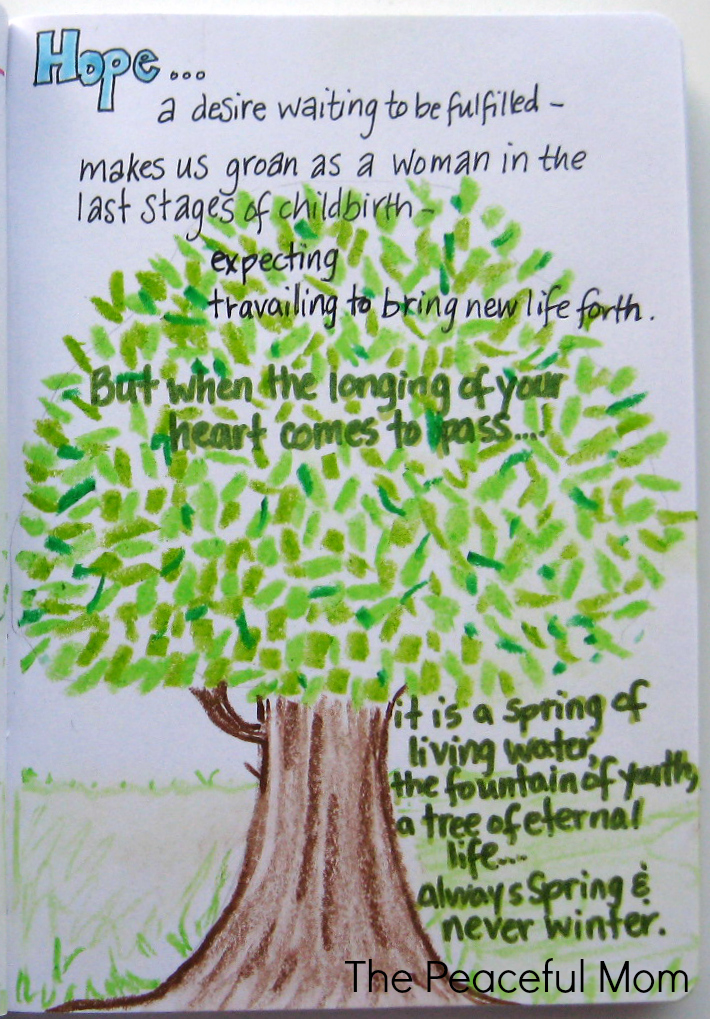 I will also try to have special individual time with each child this week. I'll report back next week. 🙂

As a gift to my readers, you can now print your own customizable Weekly Plan! Click here and "like" The Peaceful Mom on Facebook to access the download link.
Click the link and type in your info for the week. Once you are done, right click the form to print and check off each task as you complete it.
(You can see all of the FREE printable planners I have available here.)
What do you have planned this week? Leave a comment.
You May Also Like: