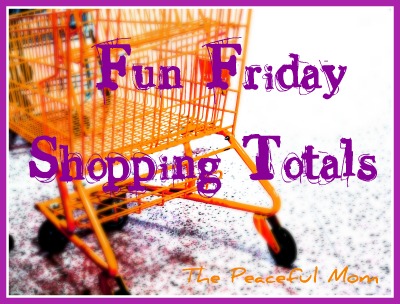 Fun Friday Shopping Totals: See how I feed my family of six (including 3 teens) for around $125/week. See our $125 Budget Weekly Menu here. 
This was a strange week. I forgot to buy butter last week and we ran out of eggs two days before my official shopping day, so I made two trips to Publix this week.
I normally would have price matched the meat I bought at Winn Dixie, but I was driving past the store on my way home from another errand, so I stopped in. I also paid full price for some fresh cherries, which is highly unusual for me, but my will power was in short supply. 🙂
PUBLIX-–Spent $38.81.
 (not pictured: 1 dozen eggs, 1 lb butter, 1 bag pretzel twists)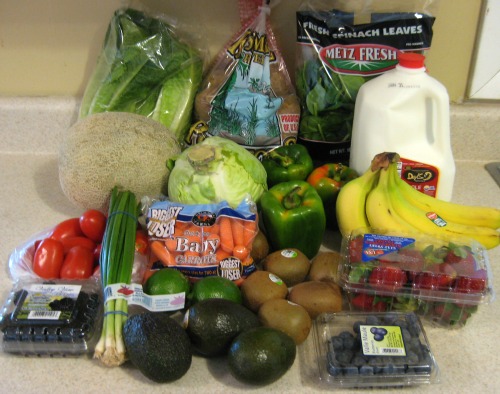 PRODUCE MARKET–Spent $26.68.
Grocery Saving Tip: Check local produce stands and ethnic markets. They often have much lower prices on certain items than chain stores. I was able to save about $15 by purchasing these items at our local ethnic market.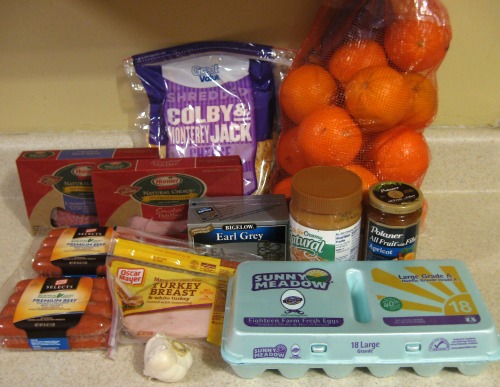 WALMART–Spent $41.02.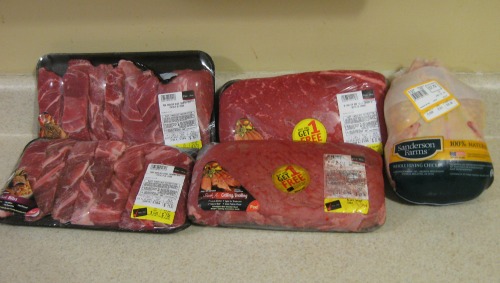 WINN DIXIE–Spent $41.17.
Grocery Saving Tip: Buy meat at it's lowest price and freeze it for later. I will use one of the top round roasts this week for London Broil. The other will go in the freezer for next week.
Weekly Total: $149.68
Monthly Total: $450.90   
($125/week budget for six people–I'm over for the week, but I was under budget all month so my monthly total is still under the $500/month we budget for groceries.)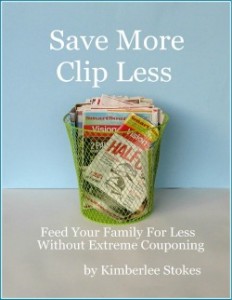 Need to lower your grocery bill? Read more about how I stick to a $125 a week budget in my Save More-Clip Less e-book.
How did you do this week? Leave a comment!
Related Topics:
Click here to see previous week's shopping trips.

You May Also Enjoy: