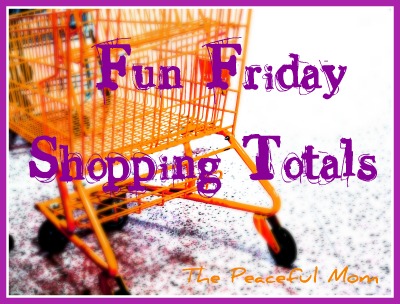 Fun Friday Shopping Totals: See how I feed my family of six (including 3 teens) for around $125/week. See our $125 Budget Weekly Menu here.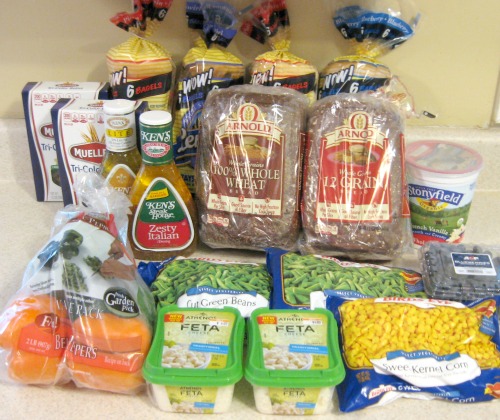 PUBLIX-–Spent $23.30.  
Grocery Saving Tip: Plan your weekly menu around super sale items. The feta cheese, Ken's salad dressing and pasta were all on sale this week, and they all happen to be ingredients for my Greek Pasta Salad, so guess what's on the menu!

Basing your menu around the weekly sale items enables you to buy products at the lowest price and keep your overall bill lower.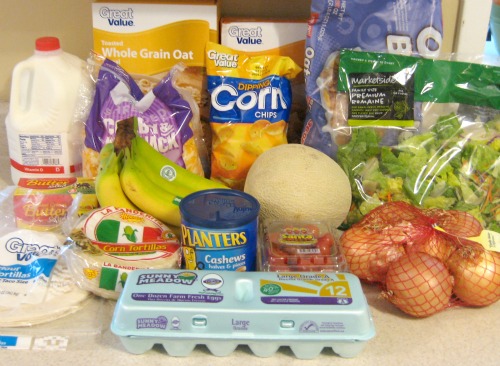 WALMART–Spent $70.21. 
(not pictured: (1) 24 oz. bag of tortilla chips, (1) 16 oz. box of raisins, 8 oz. shredded cheese, 3 oz. pack of pepperoni, 12 oz. pack of Hormel Natural Choice lunch meat, 20 oz. package of prunes)
Grocery Saving Tip: Use Walmart's Ad Match Guarantee. I was not feeling well on shopping day, so my husband and daughter did the shopping for me. I didn't want to make things too complicated for them, so we only ad matched the cantaloupe for $.99.

Last week I saved over $30 using the Ad Match policy.
Weekly Total: $102.76
January Monthly Total: $301.22    
($125/week budget for six people–so far I am under budget for the month. We were also given some food which definitely helps. You can see our menu for this week here.)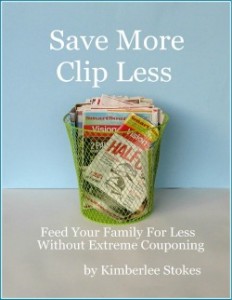 Need to lower your grocery bill? Read more about how I stick to a $125 a week budget in my Save More-Clip Less e-book.
Related Topics:
Click here to see previous week's shopping trips.

You May Also Enjoy: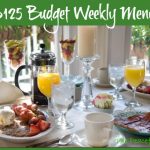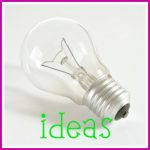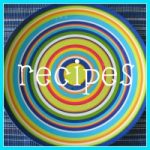 How did you do this week? Leave a comment!