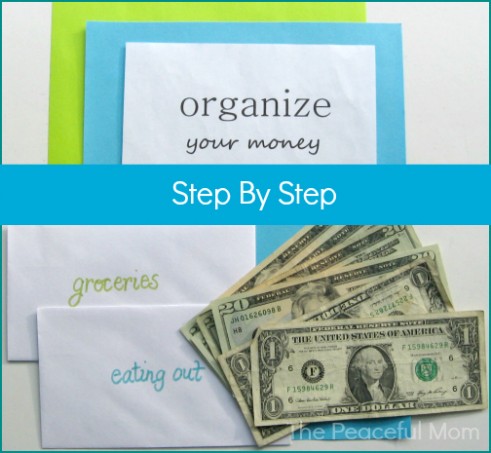 Organize Your Money: Step By Step
It's January and time to get life organized! This week I'm sharing some simple ideas to help you organize your money. Click here to see all the posts in this series.
In my last post I talked about looking at the big picture and dreaming big dreams, not just for your finances but for your entire life. Today I want to talk about what to do with those dreams and goals.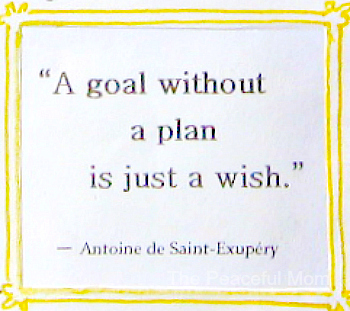 Once you catch a vision for your future, it's time to make some specific plans to make your vision become a reality. This means writing down your goals and listing the steps you need to take to get there.
If you want to run a 5K, then you will need to take some specific steps like buying running shoes and starting a running program like Couch to 5K to keep you organized and motivated.
If you want to write a novel one day, the steps might be:
researching on the internet to find information about writing a novel
taking a writing class at a local college
beginning to jot down ideas for your novel
writing an outline for the plot of your novel
Perhaps your dream is bigger and seems farther way. The key is to write down the steps you need to take and then set aside time in your daily and weekly schedule to work toward your goal, one tiny step at a time.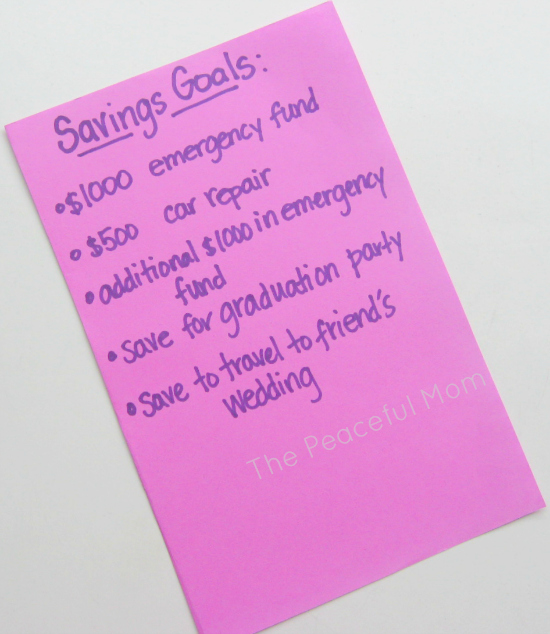 Financial goals are no different. You need to dream big and then make a specific action plan to see your dreams come to fruition.
As for our family, we want to be generous givers, diligent savers and wise spenders. We want to align our every day actions with our true values and in order to do that, we have to have a plan.
Some of our financial goals and the corresponding action plans for this year include:
Goal: Give away at least $1000 to causes and projects we believe in.
Action Plan: We will be saving money from each paycheck for the purpose of giving it away.
Goal: Increase the budget by $800 a month.
We realized that we need more money for things like medical/dental expenses and clothing, and we would like to save for Christmas throughout the year.
Action Plan: In order to accomplish this goal, we have to increase our income. Some ideas we will be trying include:
Increasing the commissions my husband receives at work (focusing on selling items with higher commission rates, etc.)
Selling household items that we no longer need
 Read this post for more ideas to make extra money.
Goal: Complete all necessary car repairs and save at least $1000 more to put into our emergency fund. 
Action Plan: We wrote our savings goals on a sheet of paper and posted it on the refrigerator. We will be taking money from each paycheck (no matter how small it may seem) and putting it into a savings account for these purposes. Once the car repairs are done, we will move to increasing our emergency fund.
Goal: Pay for a graduation party for our son and a trip for a friend's wedding with cash.
Action Plan: Once we have set aside money for the car repairs and emergency fund, we will be putting aside any money above our basic expenses into our Freedom Account in the Graduation Party category. We will set the budget for the party based on the amount we have been able to save by the end of March, then we will start saving for the trip to the wedding which is in June.
We want to accomplish these goals, but they are not life and death matters so they will be saved for after all of our other priorities are met.
So what are your plans to make your goals and dreams happen this year?
Leave a comment so we can encourage each other. 🙂
Click here to read the next post in this series: 3 Ways to Stick to Your Plan.